25jun10:00 pmAera / Nandu / Henriette Vindenes / AVIAJA / PLOY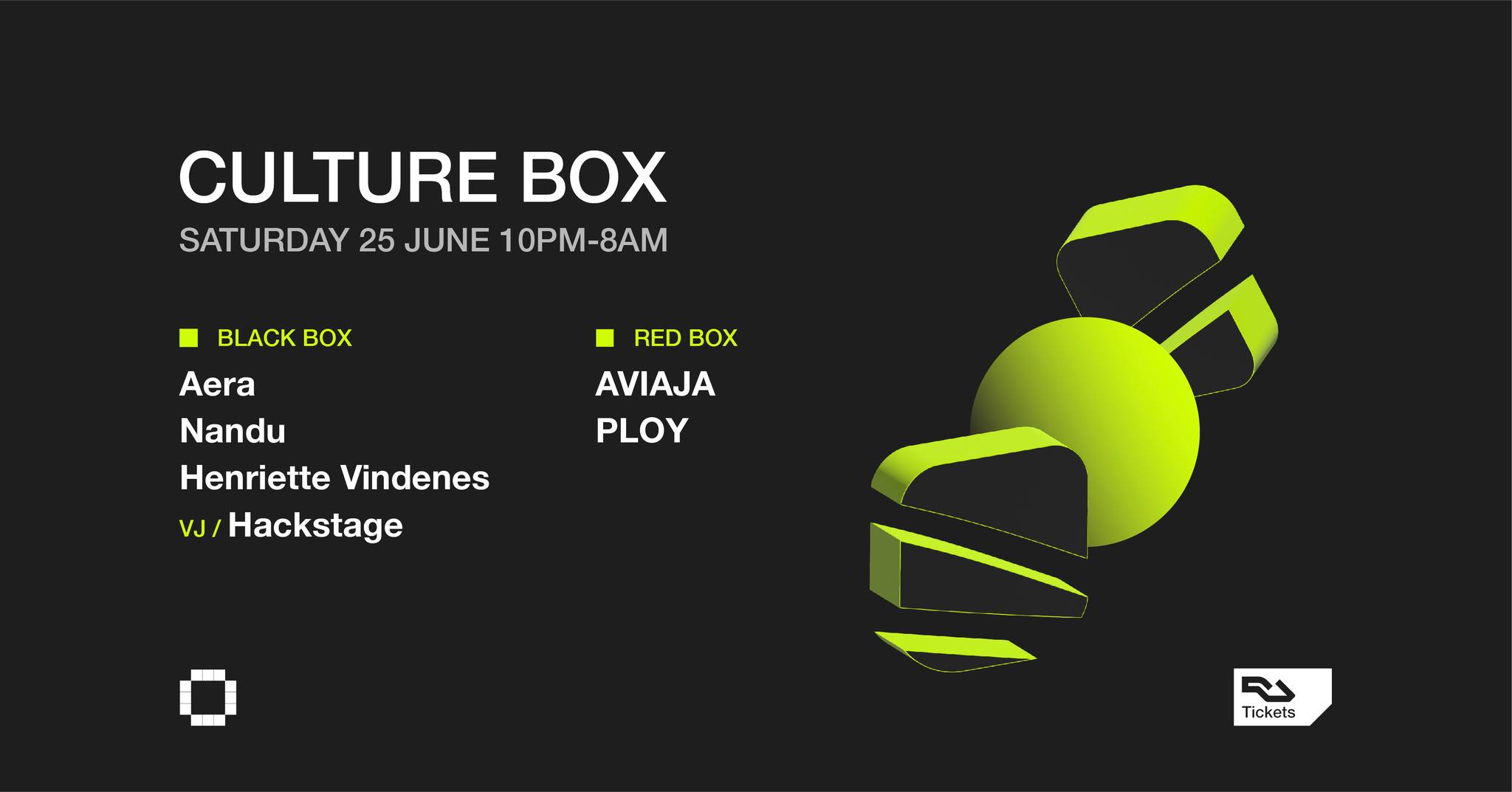 Event Details

Incredible selection and ear for the special and unique gave Berlin based Aera the edge as a fascinating and exciting DJ, always in touch with the crowd and emotions of the day.
Presale 14-18€ / Door 140 DKK
Buy tickets: 
https://ra.co/events/1537773
 First drink/beer for free the first open hour.
Black Box lineup:
Aera / Nandu / Henriette Vindenes
Red Box lineup:
AVIAJA / PLOY
A decade of producing and releasing on the leading labels of our time made Aera a highly sought after producer and DJ. From collaborating with labels such as Innervisons, Hivern Disc and Maeve (to mention just a few) to a full-length album on Munich's Permanent Vacation, Aera has been touring the world from South America to the Middle East, Asia and across Europe. Besides being a studio wiz Aera spent his time from an early age digging for music of all styles, rare gems and dance floor killers. Support in Black Box comes courtesy of man of the moment Nandu from Innervisions as well as Henriette Vindenes of Norwegian origin. AVIAJA and PLOY are in Red Box to share their spectacular good vibes.
 Go explore!
https://soundcloud.com/aerrra
https://soundcloud.com/nanduofficial
https://soundcloud.com/henriettehellevindenes
https://soundcloud.com/aviaja-fete
https://www.mixcloud.com/itsjustploy/
 Attitude Code
Culture Box operate an attitude code for a safer space. We kindly ask you to respect your fellow clubbers and our staff to create the best atmosphere possible. We have a zero tolerance policy to any form of harassment. That includes leering, rude comments, touching and any unwanted attention or behaviour that makes anyone feel uncomfortable. No homophobia, transphobia, sexism or racism accepted. If someone is making you feel uncomfortable then please notify a member of our staff or the security, they are all trained to help you. Take care of yourself and each other. Without respect, love is lost.
Owners of a SOUNDBOKS can livestream Aera and Nandu from Culture Box through their app. Read more: 
https://www.soundboks.com/gb/direkt/
 Instagram
https://www.instagram.com/cultureboxdk/
 Newsletter, sign up!
We announce events, share small features and other stories from our world within electronic music. Sign up here 
https://culture-box.com/newsletter/
Location

Culture Box

Kronprinsessegade 54, 1306 Copenhagen
Organizer