07oct7:00 pmBe Svendsen - VEGA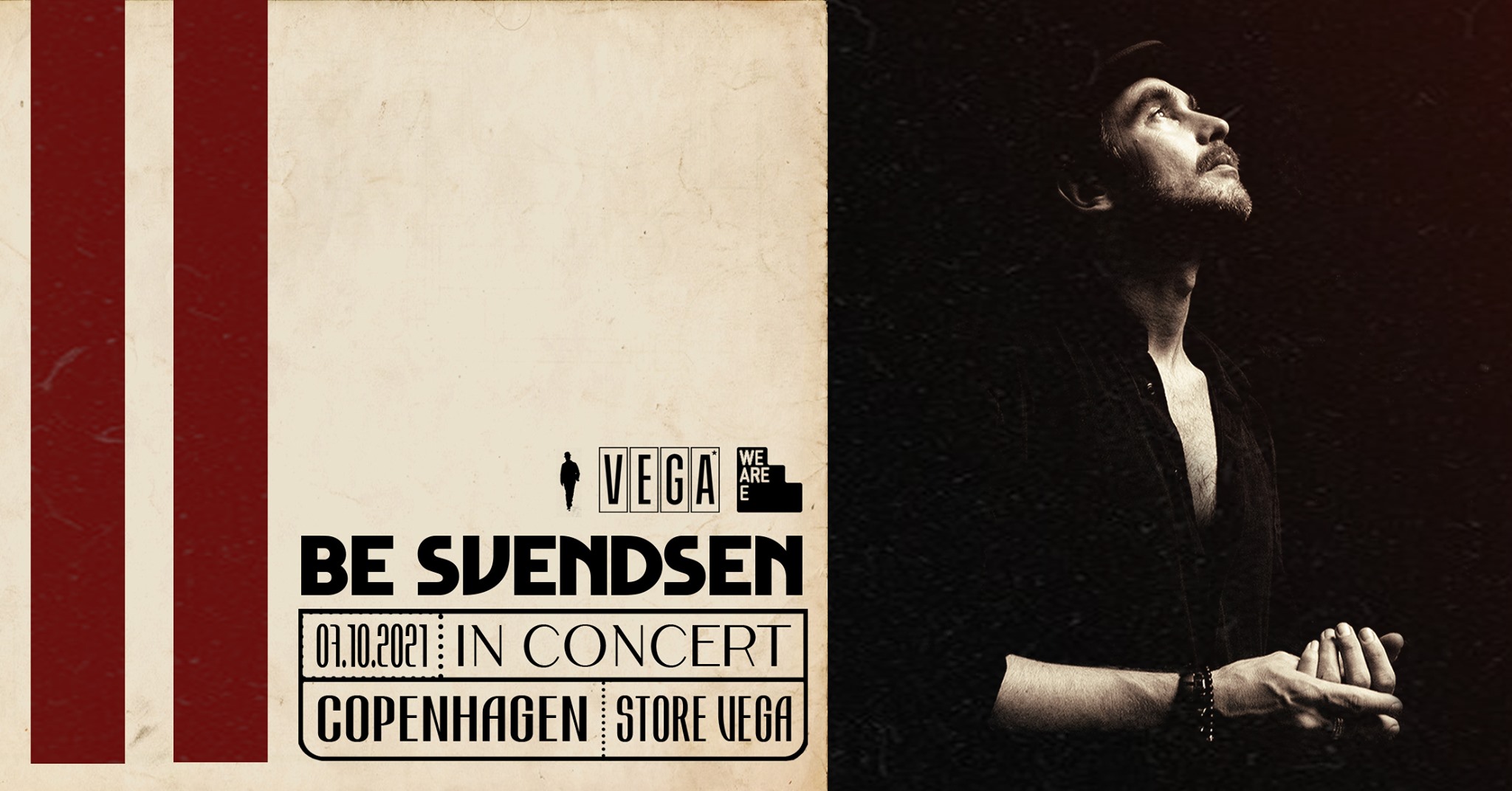 Event Details

Koncerterne er flyttet fra 14.03.21 til 07.10.21. Allerede købte billetter gælder til den nye dato. Information omkring refusion modtages på mail fra Ticketmaster.
_________________________________________

Be Svendsen w/ Man On The Run 2020 tour

Døre: 19.00
Koncertstart: 20.00
Billetpris: 200 inkl. gebyr
_____________________________________

Genrebrydende kompositioner af verdensstjernen Be Svendsen

Den internationalt anerkendte danske musiker, producer og DJ Be Svendsen inviterer inden for i sit på én gang organiske og elektroniske univers i Store VEGA den 16. januar. Under pseudonymet Be Svendsen har danske Lasse Bruhn Svendsen de seneste år opnået international opmærksomhed med sine genrebrydende kompositioner, der blander organiske virkemidler og elektroniske produktioner, og som blevet kaldt "Tarantino techno" på grund af deres stemningsskabende og filmiske udtryk.

I 2018 udkom hans seneste album "Between a Smile and a Tear" via pladeselskabet Music For Dreams (Aurau Dione, Laid Back, Lulu Rouge), som han siden har turneret i udlandet med. Nu kan han opleves på hjemmebane, når han den 7. oktober inviterer publikum inden for i sit dragende musikalske univers, understøttet af spektakulære visuals.
Location

VEGA

Enghavevej 40