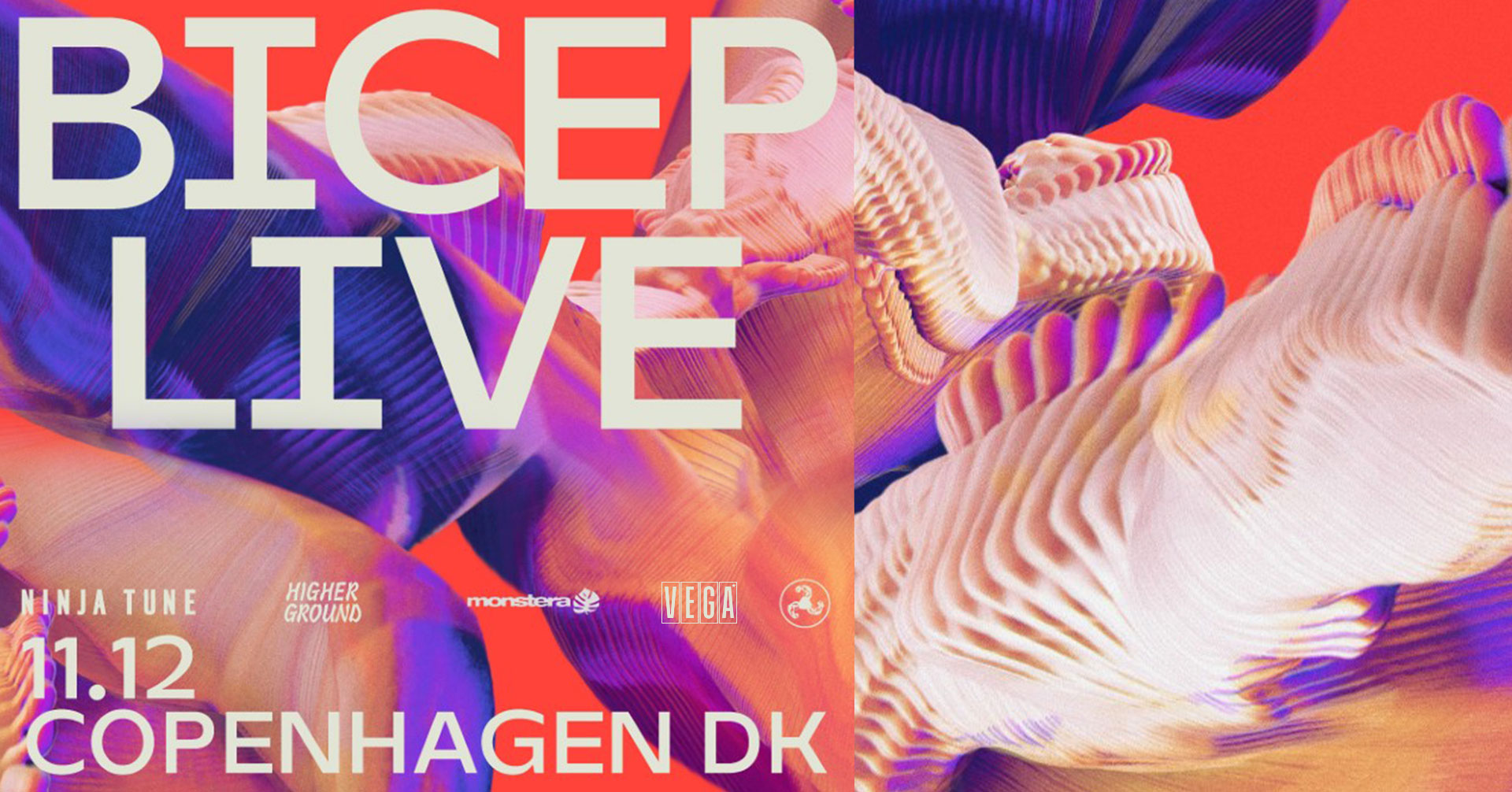 Event Details

Bicep knocks the bottom out of VEGA
Doors: 20.00
Concert start: 21.00
Ticket price: SEK 300. + fee
On December 11, you can come to the epic, electronic Christmas party in Store VEGA, when Bicep beats the bass to the bottom.
The two childhood friends Matt McBriar and Andy Ferguson have been releasing eclectic dance music since 2009, placing them on the top shelf within the genre.
In January, Bicep released their new album Isles, which reached number two on the UK album chart. The duo have recently moved to London, which has been an inexhaustible source of musical inspiration. Isles is packed with a wealth of samples, from Bulgarian choruses to Hindi vocals.
The album sends the listener on an atmospheric and festive journey through hypnotic vocals, ton-heavy bass lines and propelled, crackling beats. Bicep masters the catchy melodies that hover in a wildly fabled soundscape, and they have been praised to the skies for their surgical, musical precision. The Guardian acknowledged with five great stars and wrote:
"The Northern Irish bloggers-turned-DJs-turned-producers kick over the dinner-party table with an album that matches the scope and ambition of 90s dance artists."
Bicep has repeatedly collaborated with names like Hammer and the groundbreaking British duo, Simian Mobile Disco. In 2017, Bicep signed a contract with the mighty record company Ninja Tune and released their self-titled debut album, which pushed them all the way to the international, electronic scene.
A December party has been seriously condemned when Bicep arrives in Copenhagen.
Location

VEGA

Enghavevej 40