05mar10:00 pmFAST FORWARD X BASSIANI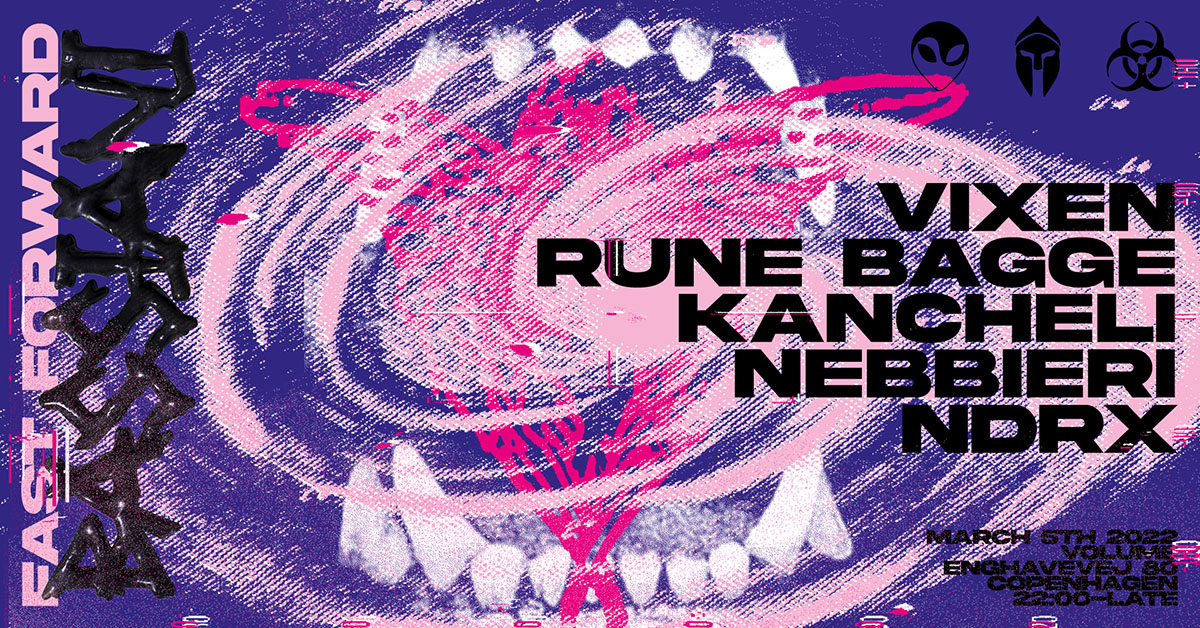 Event Details

We welcome you to 2022's first Fast Forward rave!

The shadows of the pandemic are slowly fading away, and it is time to reconnect with old and new friends and acquaintances.

For this event, we have invited back our Georgian friends & residents from one of the most legendary clubs of our time: Bassiani 
Bassiani has, over the last eight years, been part of shaping the fast-emerging club scene and electronic music culture in Tbilisi and has been at the forefront of fighting for social justice for marginalized people and communities within Georgia.
We are honored to have them back in our city, and for this night of celebration, they will present their first-class residents, accompanied by our local warehouse superstars.
Even though most of you are well aware of our values and principles, we encourage everyone to read through our awareness ambition, make it your own and discuss it with your friends.
————————
LINEUP:
————————
WHEN/WHERE:
5th of March 2022
VOLUME, Enghavevej 80, 2450
22-END
Entrance fee: 160 DKK ︎ – After 06:00: ︎ 100 DKK
Wardrobe: 25 DKK per item
REMEMBER: CASH IS KING!
Lights by: Det Mit
Artwork: Lukas Højlund
————————
SAFER SPACES POLICY:
Fast Forward is open to anyone, as long as you're open to everyone.
We strive to be as inclusive as possible for the LGBTQIA+ community by creating a place where anyone should feel they can participate and enjoy without fear of feeling marginalized, harassed, or unwelcome.
We have a zero-tolerance for racism, sexism, homophobia, biphobia, transphobia, disablism, or prejudice based on age, ethnicity, nationality, class, gender, gender presentation, language ability, or religious affiliation.
Any conduct that creates an intimidating, hostile, or offensive environment will not be tolerated, including sexual harassment or abuse of power. Please alert the staff if you see anyone in a vulnerable position, intoxicated, and therefore unable to act wisely. Be free, be safe and look after each other. We are all collectively responsible for a positive party vibe.
NO PICTURES, NO VIDEOS, NO PHONES:
Our parties are a place for freedom of expression without the all-seeing eye of social media; therefore, photos and videos are not allowed inside our parties. Be present and enjoy right now!