26may8:00 pmKLUB WERKSTATT: ROBIN SCHELLENERG + RAUSCHHAUS + AJA GULRIS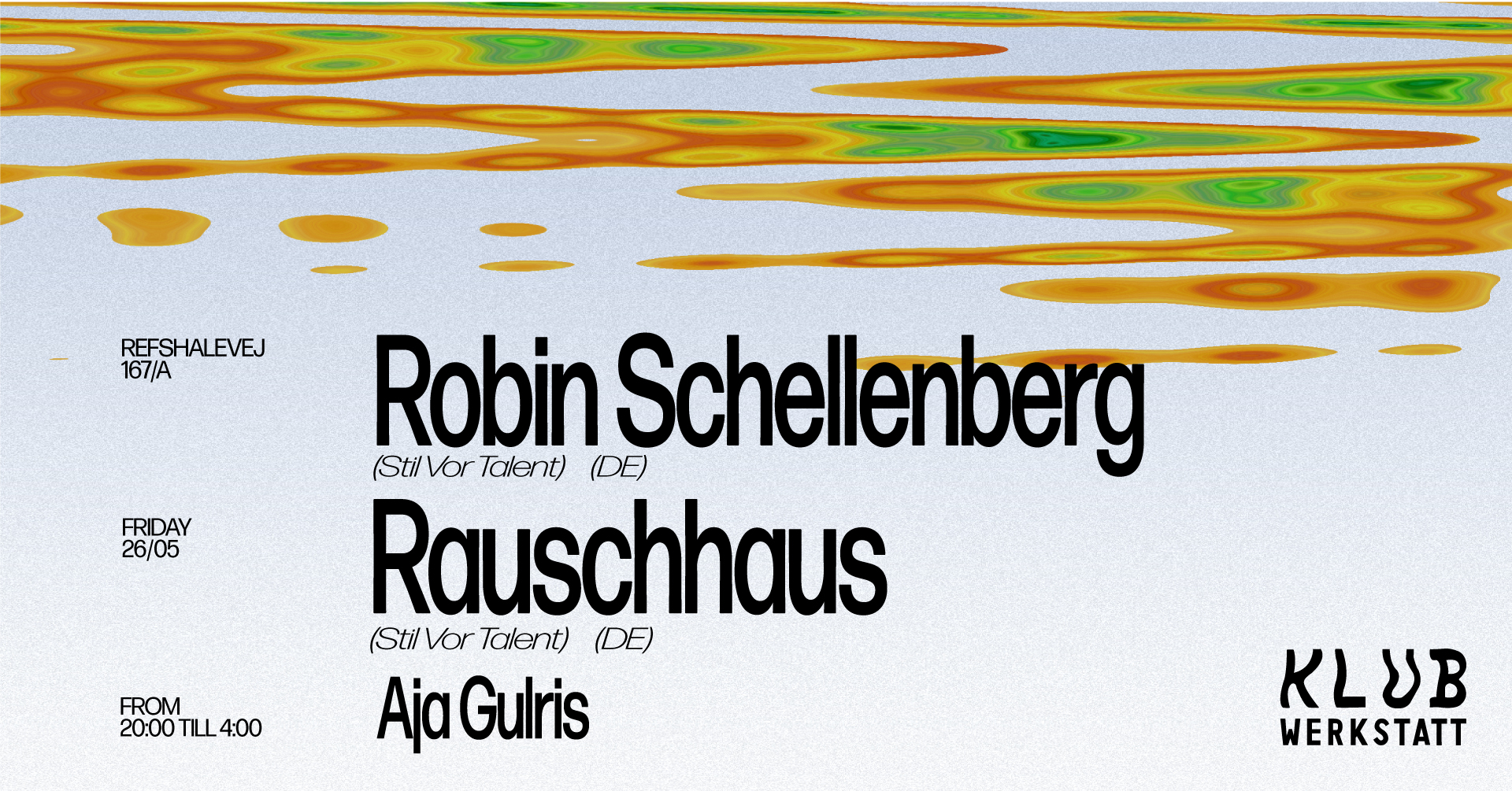 Event Details

KLUB WERKSTATT

ROBIN SCHELLENBERG – RAUSCHHAUS – AJA GULRIS

We are yet again proud to have Robin Schellenberg and Rauschhaus behind the decks at Werkstatt.

Join us on an immersive journey deep into the world of melodic house & techno.

This night will be quite unique. We are so excited to have the German maestros, Robin Schellenberg and Rauschhaus and local showstopper Aja Gulris back in Werkstatt.

~ free entry until 22:30 ~
~ 80 DKK after 22:30 ~

ROBIN SCHELLENBERG

https://soundcloud.com/robinschellenberg

Describing the sound and sonics aesthetics of Robin Schellenberg's music, one could tend easily to use bold buzzwords like "Melodic Techno" or "Deep House" – but there is something more to it: his productions oscillate effortless through a soft dystopian void full of sweeping build up's: His tracks are drifting endlessly into an infinite sky, twisting from warm unisonos into harsher electronics, just to break down into well-tempered saturated up-tempo beats. His DJ-Set's vary with tempi from 119 – 125 bpm, blending deep, dark and psychedelic elements into heavy sweeping bangers, to slowly lead the dance floor into a sweet and endless decay.

RAUSCHHAUS

https://soundcloud.com/rauschhaus

DJ & producer Moritz Rausch hails from Kiel and learned to play piano at a young age, played drums and trained his voice. In 2010 he started his journey through electronic music and invented his Rauschhaus Alias. After years of experimenting, he developed his unique style consisting of strong melodies and atmospheres coupled with solid percussion work and amazing sound design.

You can expect a carefully selected mixture of tracks from progressive house to dark techno. It's always a melodic trip that's rich in variety and full of emotions.