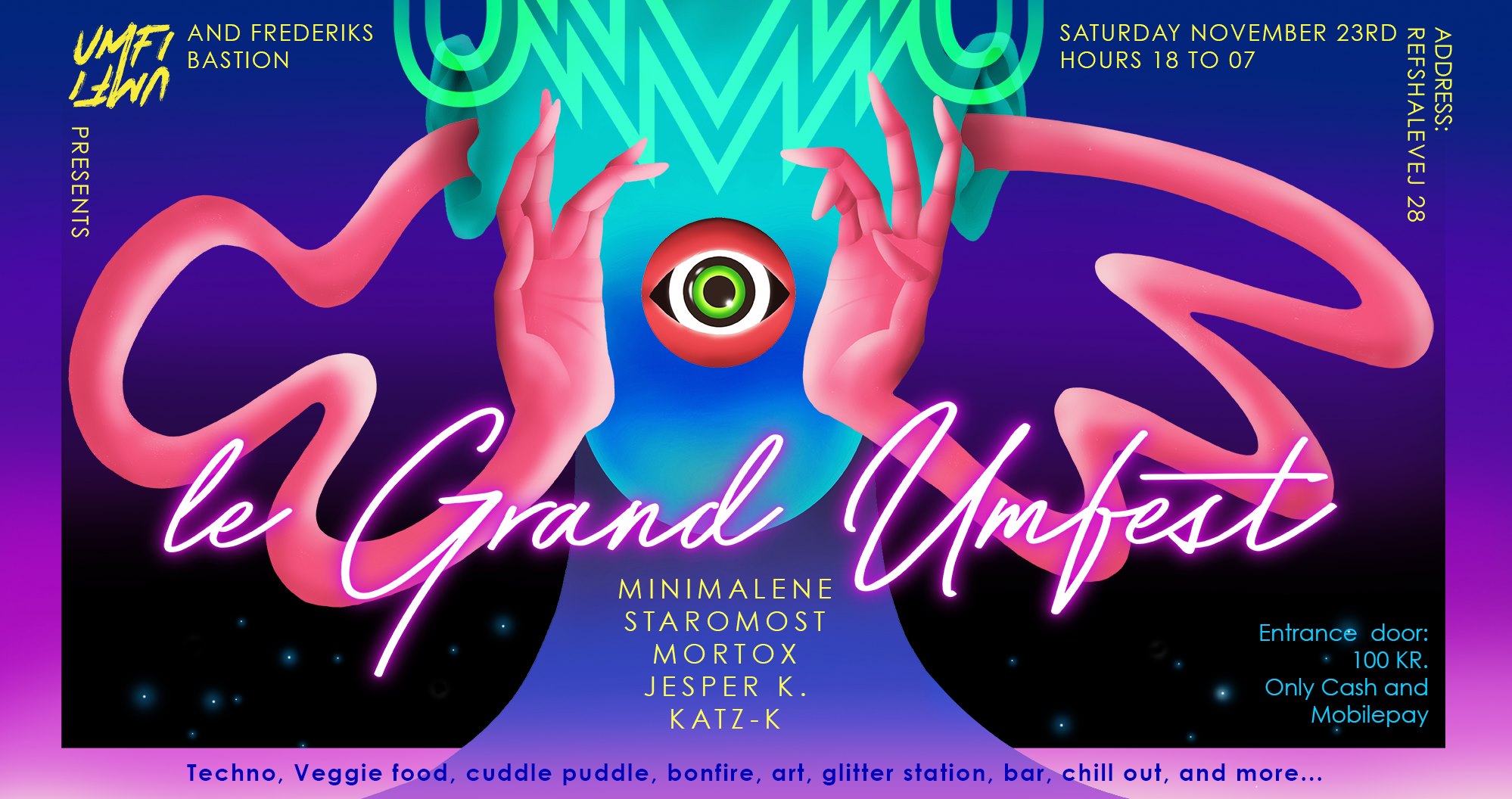 Event Details

Umfi Umfi and Frederiks Bastion proudly present:

Le Grand Umfest

*******************
Let's spend the night together and UMF each other to pieces…!

On November 23rd, the 2 meter thick walls and 150 years old oak floor of Fredes Bastion that used to contain bombs and gunpowder, will be transformed into a hot, steamy and glittery techno club.

On this special night it will contain the force of a British Funktion 1 soundsystem and the dancing feet of 200 freaks in all shapes and sizes.

From now and in al eternity, this umftastic event will be known as:

LE GRAND UMFEST

-and you don't wanna miss it

Dresscode: Dress to umfpress
Entrance fee in the door // 100 kroner
Cash and mobilepay only

*******************
Music will be delivered to you on a silver platter by these techno warriors //

Mortox
https://soundcloud.com/mortox

Staromost
https://soundcloud.com/staromosticum

Minimalene
https://soundcloud.com/minimalene

Katz-K
https://soundcloud.com/katzk

Jesper K
https://soundcloud.com/jesper-k

**********************
More umfo will be provided as we go along.
Organizer