27mar1:00 amMano Le Tough / Iman Hanzo / Nandu / Dirk 81 / Waqar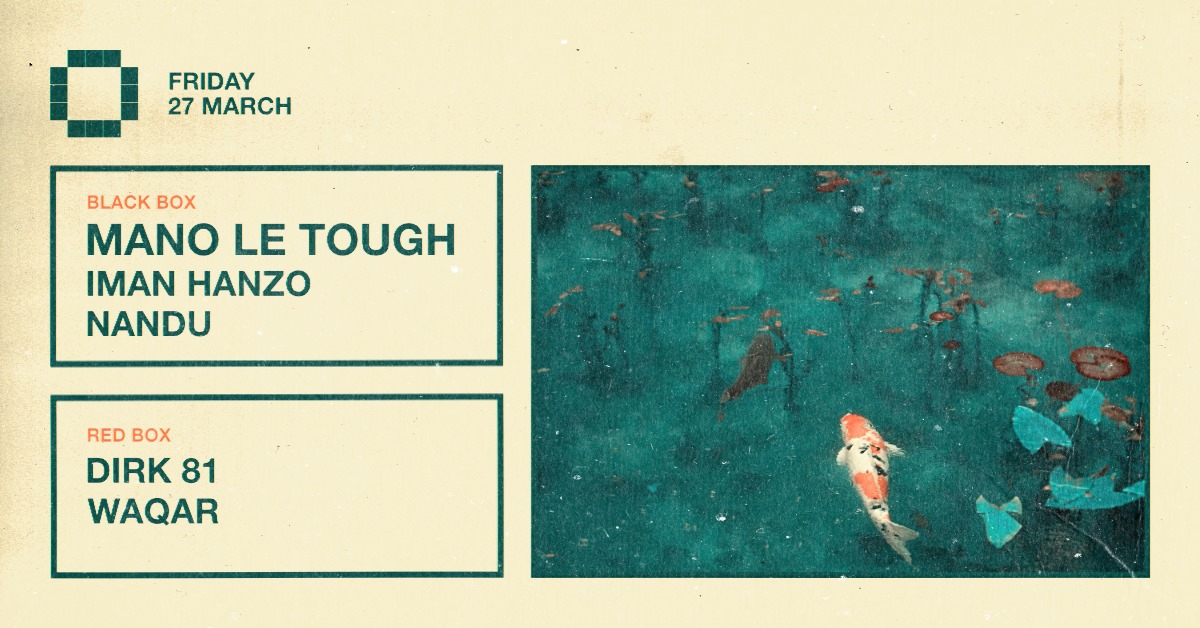 Event Details

BLACK BOX
– Mano Le Tough
– Iman Hanzo
– Nandu

RED BOX
– Dirk 81
– Waqar

DOOR: 120 DKK

—————————————

NB: Limited amount of early bird tickets on sale at only €11 until 16 February! After that, the price is €15.

Get them here: https://www.residentadvisor.net/events/1385424

—————————————

🖤 BLACK BOX 🖤

The Irish-born DJ, producer and label owner Mano Le Tough is one of the most celebrated names in underground house and techno. He honed his skills and explored new sounds during his early years living in Berlin and throwing his own party, Passion Beat. He first began releasing 12-inches for Prins Thomas' Internasjonal, Tensnake's Mirau, and Ben Watt's Buzzin' Fly. His initial records presented quality bits of melody-driven and discoflecked house. He also caught the ear of Permanent Vacation, who issued his albums in 2013 and 2015. Amidst all of this activity, Mano has also been busy cultivating a label of his own, Maeve.

Opening set comes courtesy of Iman Hanzo from Germany who jets in to play his unmistakable style of melodic techno and afro house for his Danish debut following huge Beatport support on his recent releases on Wired, Tonspiel and Pink Revolver. Nandu plays the closing set fresh from the signings to Innervisions and Exit Strategy.

❤️ RED BOX ❤️

Tartelet Records label honcho Dirk 81 is in Red Box with Danish party legend Waqar from Distortion Festival.

—————————————

🏆 THE GOLDEN HOUR 🏆

We are not addicted to beer. We are just in a very committed relationship. We offer unlimited free Tuborg Gold between 11pm and midnight in all the bars.

—————————————

💜 OUR ATTITUDE CODE 💜

Culture Box operate an attitude code. We have a zero tolerance policy to any form of harassment to our guests and staff. That includes leering, rude comments, touching and any behaviour that makes you feel uncomfortable. If someone is making you feel uncomfortable then please notify a member of our staff or the security, they are all trained to help you. We kindly ask for mutual respect. Without respect, love is lost.
Location

Culture Box

Kronprinsessegade 54, 1306 Copenhagen
Organizer