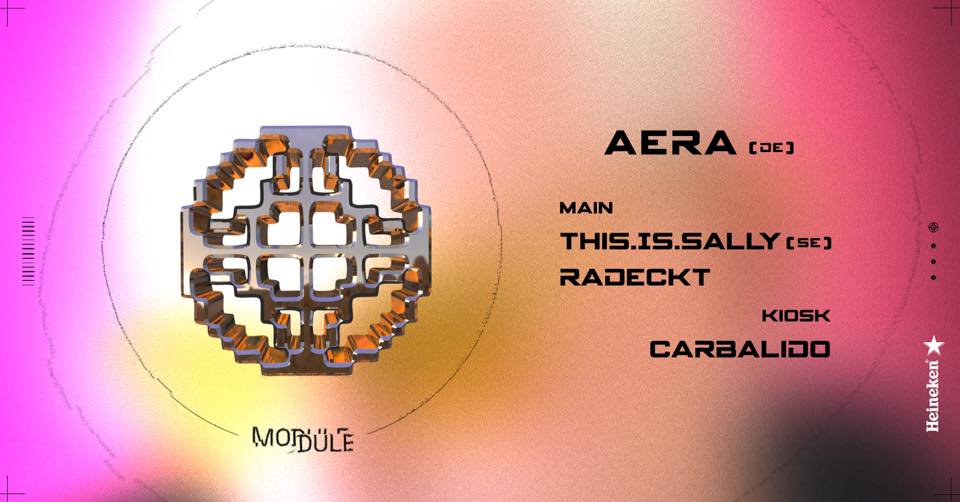 Event Details

For this night we are presenting a solid lineup at the club! With non other than AERA on the decks together with some hot local talent

Innervisions, Afterlife, Applied Magic to
name a few of the labels that AERA has
released on.

A decade of producing and releasing some of the most renowned tracks on the leading labels of our time made Aera a highly sought after producer and DJ.

Aera's unique sound and production style always stood out, which created the high demand from forward thinking DJs and record label owners alike.

From collaborating with labels such as Innervisons, Hivern Disc and Maeve to Aera's full-length album on Munich's Permanent Vacation, the artist has been touring the world from South America to the Middle East, Asia and Across Europe. Besides being a studio wizard, Aera spent his time from a early age digging for music of all styles, rare gems and dance floor killers.

His incredible selection and ear for the special and unique gave him the edge as a fascinating and exciting dj, always in touch with the crowd and emotions of the day.

Adding a new Module to the electronic scene of Copenhagen. In the basement of Module its all about the vibe and atmosphere and being able to both feel the rave and the cosiness at the same location. With Module we are creating a new space together in the city with room to include everyone who loves electronic music and good vibes
Full Function one for the picky dancers.

GET A TATTOO IN OUR SMALL AND COSY TATTOO SHOP.

Mainfloor
– AERA (DE)
– This.Is.Sally (SE)
– Radeckt

Kiosk
– Carpalido

SAFER SPACE POLICY
Our goal is to make everyone feel safe and included.
We expect everyone to respect at commit to the policy.
No photos and no phones on floor.
No touching without asking.
No racism, homophobia, transphobia or sexism.
No leering, you may look, but don't stare.

Age + 20
Door. 150kr.
Location

MODULE

Vesterbrogade 2B