26jan11:00 amPaul Kalkbrenner Live ► Studie 1, København ► Få billetter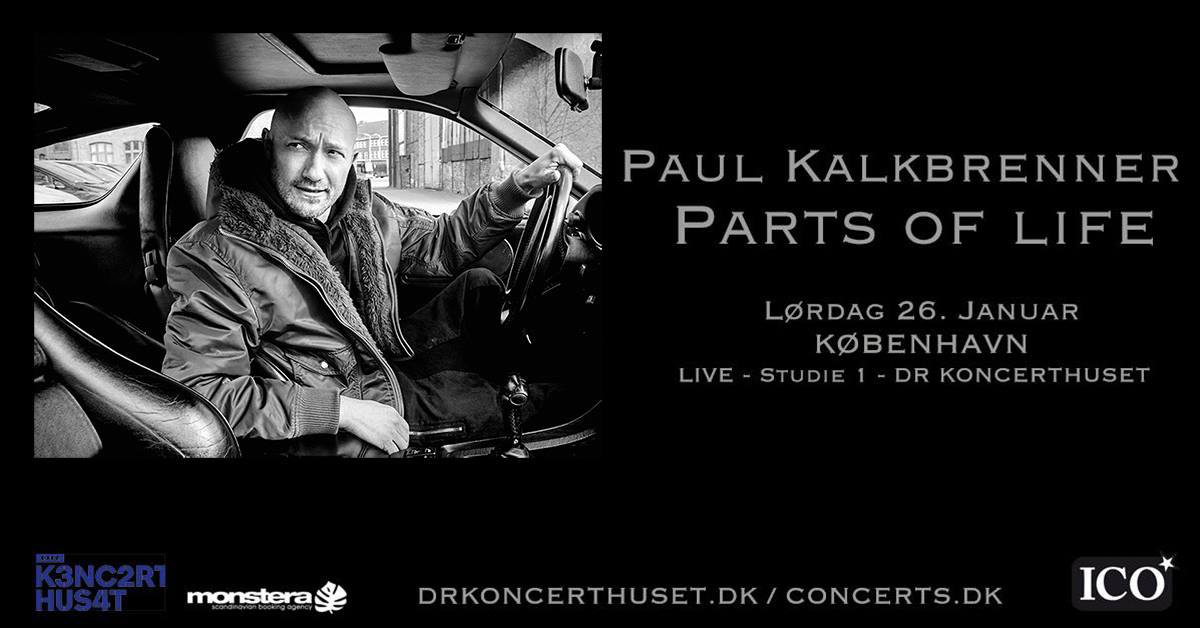 Event Details

Den tyske techno-troldmand Paul Kalkbrenner kommer til Danmark!

Efter sin total udsolgte koncert i VEGA sidste år, vender den elektroniske producer-pioner Paul Kalkbrenner tilbage til København lørdag 26. januar. Næste år folder han sit elektroniske maskineri ud live i Ørestaden, når han indtager Studie 1 i DR Koncerthuset.

Den populære tyske producer er aktuel med albummet "Parts Of Life", som han i 2019 drager på turné med. Til januar rammer han København og skruer op for temperaturen i vinterkulden, når han sigter efter fødderne og får væggene til at vibrere med bastunge tracks live i Studie 1.

"Parts of Life", der udkom i maj, har modtaget flotte anmeldelser over hele verden. Albummet er tyskerens femte studiealbum udgivelse, og den første fuldlængdeudgivelse siden hans major label debut "7" fra 2015, og mixtape-trilogien "Back to the Future", som han besøgte Danmark med, fra 2016.

Det nye albums 15 tracks har beholdt de filnavne, som Kalkbrenner gav dem under produktionen af albummet, og repræsenterer 15 individuelle historier og dele af livet. Lyden af disse er holdt i klassisk Kalkbrenner-stil: Stram, minimal og med nik til klassisk techno.

Paul Kalkbrenner sidste udsolgte show i Store VEGA gav publikum en unik og intim koncertoplevelse. Det er således med forventning om en tilsvarende oplevelse, Kalkbrenner holder elektronisk fest og varmer op under Studie 1 til januar.
Location

DR Koncerthuset

Ørestads Boulevard 13, 2300 København, Denmark
Organizer