19apr11:00 pmPeccāvī presents JOBE // Ved Siden Af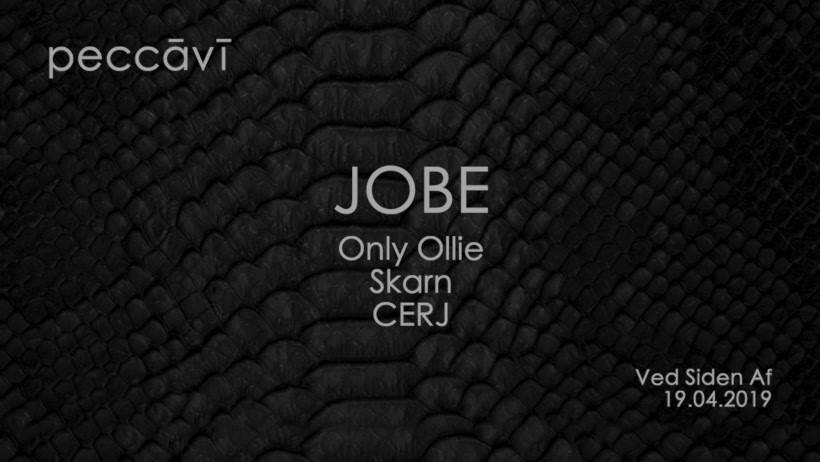 Event Details

On April 19th, we invite you to the fourth edition of Peccāvī, once again in the dark deep of Ved Siden Af.
This time we are blessed with Newcastle-Native, JOBE!

JOBE is a dj and producer with releases on labels such as Steyoyoke, Selador, and Einmusika Recordings. His unique sound and banging records have sent him all over the world from Argentina to Australia.

We are looking forward to have JOBE rocking the floor and he'll be sharing the decks with Peccāvī residents Only Ollie, Skarn and CERJ.

—> JOBE (UK)
—> Only Ollie
—> Skarn
—> CERJ

<————————————————
————————————————>

INFO.

Entrance fee: 100,- kr ◀︎ 07:00 ▶︎ 60,- kr.
Wardrobe 20 Kr.
Minimum age 21.

We reserve the right to deny anyone entrance with no explanation, refunds will be handed out in the door.

HOUSE RULES:
– No pictures or videos of any kind inside the club.
– No racism, homophobia, transphobia or sexism.
– No phones on our dancefloors.
– No touching without asking and no means NO!

<————————————————
————————————————>

We welcome all sexualities.
We welcome all ehnicities.
We welcome all genders.

All we ask is that you respect your fellow dancer and enjoy RIGHT NOW.
Our place is a space for dancers and we prioritize the regular crowd.
Location

Ved Siden Af

Vesterbrogade 2b
Organizer