10dec10:00 pmTechno yard & Danskåren @ X Malmö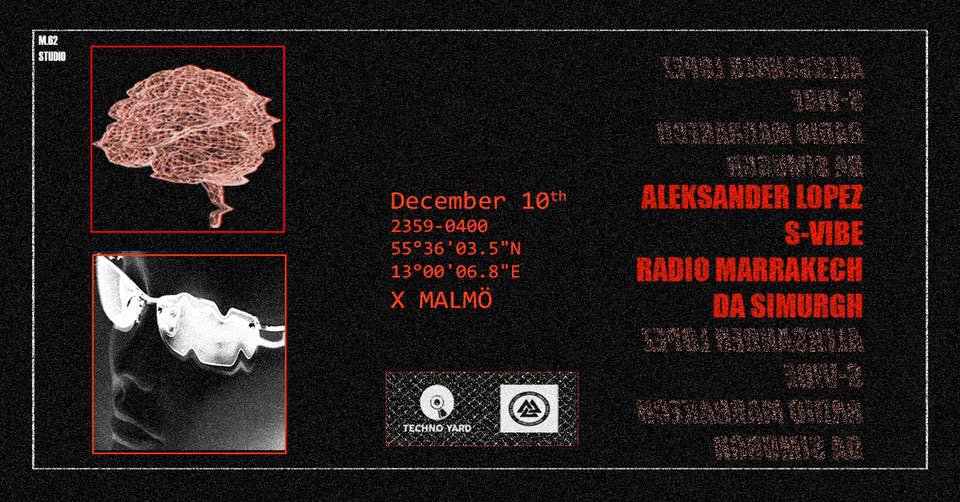 Event Details

Techno yard & Danskåren 
Dear ravers
Are you ready to joining us for our special private event at best old cozy underground feelings and vibes
X Malmö
For this night we are so excited to bring well known underground DJs from Malmö
And one of our special DJ guest from Berlin
✖︎
 WHEN & WHERE 
✖︎
Friday , 10th December , 22.00 – 04.00
Location: X Malmö
✖︎
Note
✖︎
The event is BYOB (bring your own booze)
(NO GLASS BOTTLES)
✖︎
 Art work 
✖︎
Art work by Pia Morcillo M.62 Studio
https://www.instagram.com/m.62studio/
 ailé 
✖︎
Rules
✖︎
No racism, homophobia, transphobia or sexism.
No pictures and no phones on the dancefloor
We welcome all sexualities.
We welcome all ethnicities.
We welcome all genders.
All we ask is that you respect your fellow dancer and enjoy the moment!
Our guests' comfort and well-being is our highest priority and no issue is too small for us to take seriously.