23feb6:30 pm10:00 pmTechno Yoga meets CPH Light Festival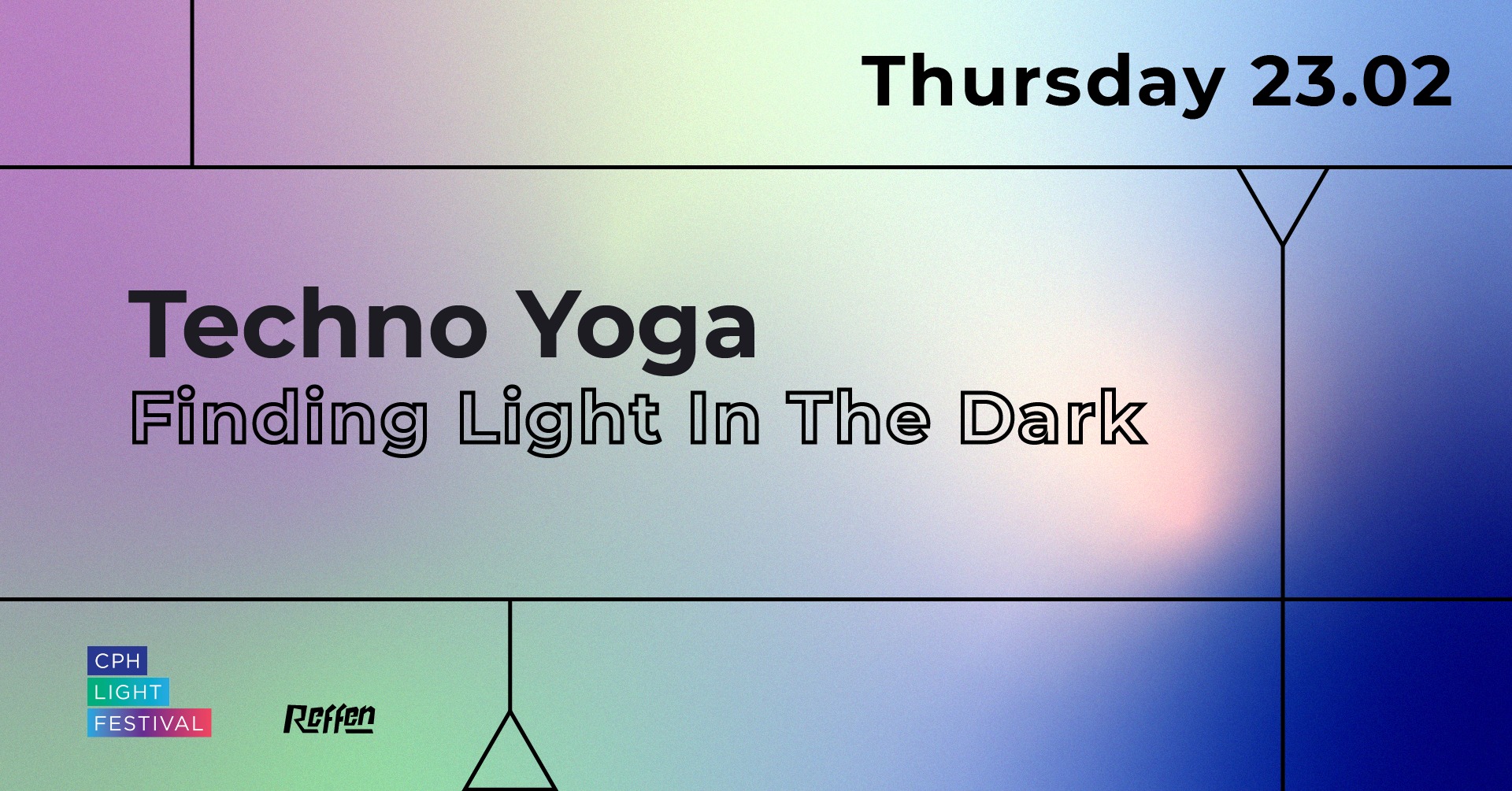 Event Details

Join us for a dynamic yoga journey on February 23rd with the vibrations of techno music under an art installation at Werkstatt during the Copenhagen Light Festival!

An hour and 15-minute yoga class in the style of vinyasa that will connect your body and mind to the theme: "Finding Light In The Dark".

During the winter solstice, Copenhagen can feel very dark and this class aims to reflect and energize you for the upcoming lighter days ahead. With thoughtful movements in connection with the music, the class will be stimulating and inspired by the surrounding artwork.

Get ready for a unique experience under the immersive and meditative light installation in the warmth of our shipyard. The installation "Mirage" by Cedric Marquis attempts to awaken a feeling of awe and relaxation in the observer.

Feel the vibrations of the music – we will be exploring different genres of techno to help you connect your body to the sound. The music will be energizing and surprisingly therapeutic as you reach, lengthen, and expand your body. The class is in the style of Vinyasa, which means that the class is a flow, allowing energy and the breath to circle through you.

Your teacher for this evening will be Natasha, a teacher inspired to bring communities together and help others connect the body and the mind with our energy and breath.

PROGRAM
16.00 // Werkstatt opens
18.30 // Arrival & set up of yoga mats
18.45 // Techno yoga class begins
20.00 // Class ends – the bar is open

PRACTICAL INFO:
Werkstatt is open from 16.00. So you can come and explore the light installations and get comfortable in the warmth of our space before the class.
Please arrive at 18.30 at the latest to have time to set up your mat. The class will start at 18.45 and end at 20.00.
Please bring your own mat and water. The class will be in English and is for all levels. Any health concerns or injuries can be communicated privately to the teacher before the class.

PRICE:
A ticket costs 130kr + ticket fee via Ticketbutler.

Looking forward to flowing and finding the light with you!
Time

(Thursday) 6:30 pm - 10:00 pm