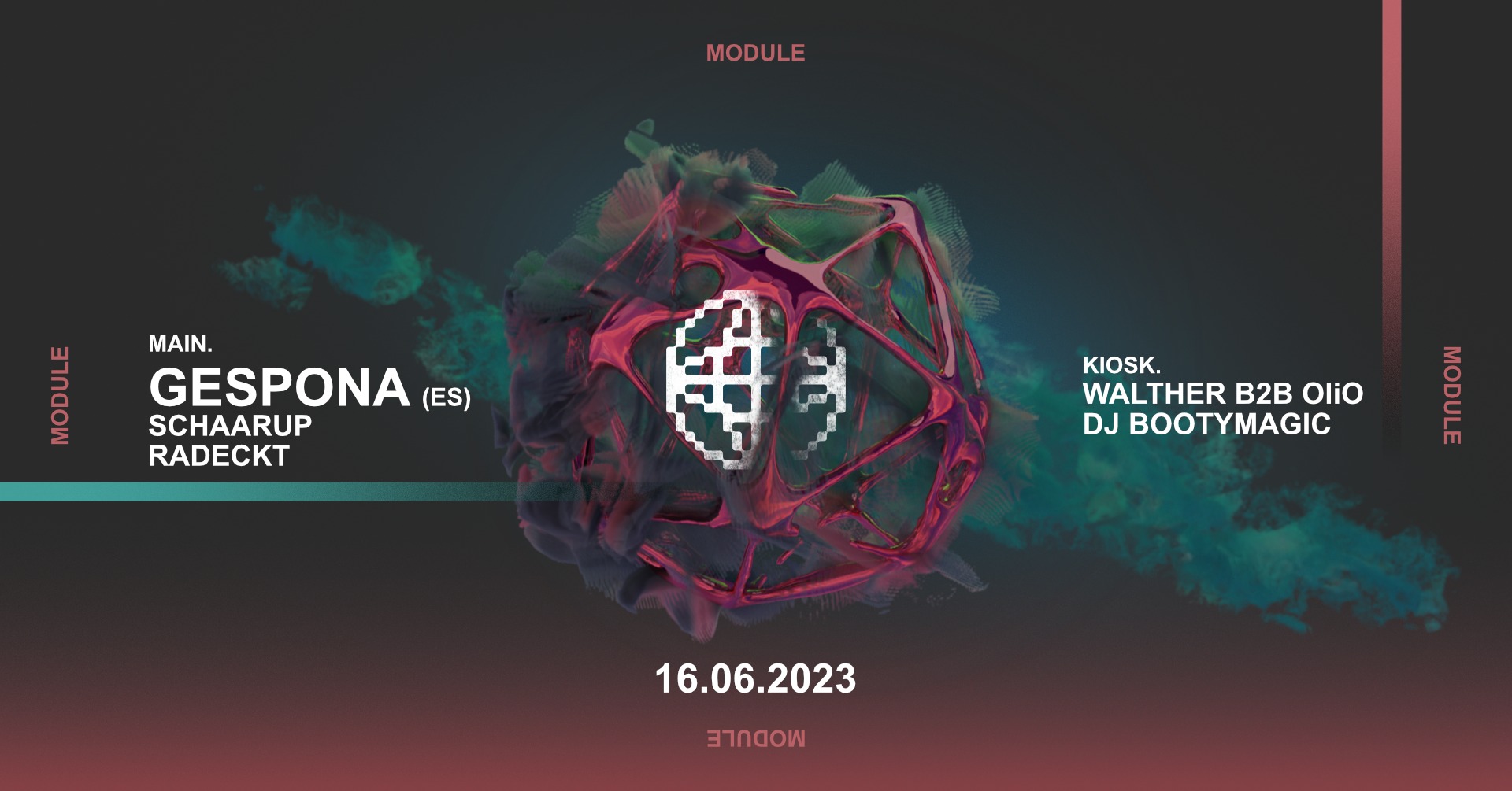 Event Details

This will for sure be a very HOT and cute night, for all ravers, melodic lovers and hard dancers. 
Gespona is a DJ / Producer from Barcelona.
Resident DJ for iconic clubs of his hometown like NOM Barcelona & Macarena Club,
warming up and closing the dancefloor for artists like Adana Twins, Nick Warren, Sasha,
Eelke Kleijn, Echonomist, Guy Mantzur, Andhim, GuyJ, Khen, Oliver Koletzki, Brina Knauss
and many more for the last 3 years.
Gespona has been releasing music in many top labels of his genre like Stil vor Talent or
Radikon and getting support by artists like Mind Against, Oliver Koletzki, Dixon, Massano,
Echonomist to name a few.
Copenhagen based Radeckt who is an amazing producer and dj as well will heat up the floor Before Gespona.
SCHAARUP dj and mother/ father of Module will close the floor and bring you safe into the morning sun.
In kiosk Walther and OliO bring you uplifting grooves, afro, house and everything in between.
Dj Bootymagic always starts a pumping party in Kiosk and that is why he is back.
See you in the Love Cave !! 
Kiosk:
Walther b2b OliO
Dj Bootymagic
SAFER SPACE & INCLUSION POLICY
We believe partygoers, performers and staff are all entitled to an environment free from harassment, discriminatory behaviours, and exclusion.
We expect everyone to respect and commit to this policy:
– No physical contact without consent.
– No racism, homophobia, transphobia, or sexism.
– No leering, you may look, but don't stare.
– No phones or photos on the floor.
At Module we party with a common goal of creating a safer space for all. We welcome all genders, races, sexual orientations, all ages and sizes. We will not tolerate harassment of any form. Our staff are here for you, contact them at any time if you experience any kind of discomfort. Our mission is to create a clubbing experience wherein everyone feels safe, free, and included.
Stay hydrated and stay safe.
Age + 20
Door. 120kr
Morgenfest hele sommeren fra kl 06.00, 60kr
Location

MODULE

Vesterbrogade 2B