15apr12:59 pmCPH DEEP Module takeover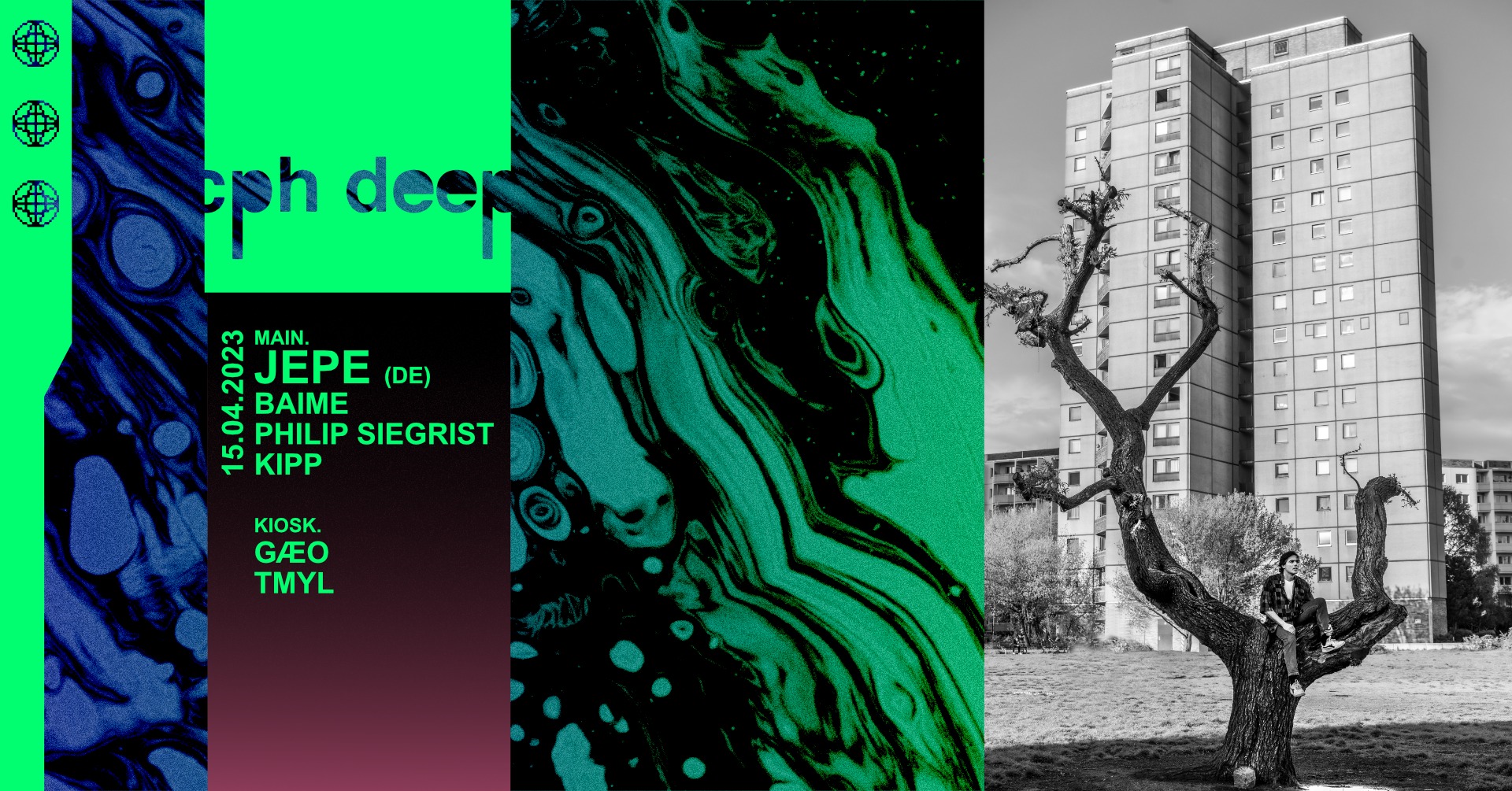 Event Details

Jepe is spearheading the CPH DEEP takeover of Module ✥

With ace releases and remixes, Jepe is one of those artists whose tracks you have to have in your bag. We're thrilled to have him behind the decks putting his signature spin on the night 
The whole CPH DEEP collective is coming together for this night as well, showcasing the very best of electronic music diversity
The intimate surroundings of Module will set the tone for this action-packed tour de force as we ensure an up close and personal music body experience 
!GET A TATTOO IN OUR COSY POP UP TATTOO SHOP BY THICK INK!
SAFER SPACE & INCLUSION POLICY
We believe partygoers, performers and staff are all entitled to an environment free from harassment, discriminatory behaviours, and exclusion.
We expect everyone to respect and commit to this policy:
– No physical contact without consent.
– No racism, homophobia, transphobia, or sexism.
– No leering, you may look, but don't stare.
– No phones or photos on the floor.
At Module we party with a common goal of creating a safer space for all. We welcome all genders, races, sexual orientations, all ages and sizes. We will not tolerate harassment of any form. Our staff are here for you, contact them at any time if you experience any kind of discomfort. Our mission is to create a clubbing experience wherein everyone feels safe, free, and included.
Stay hydrated and stay safe.
Age + 20
Door. 120 kr
Location

MODULE

Vesterbrogade 2B
Organizer