01sep7:30 pmCulture Box at Xenon: Tim Andresen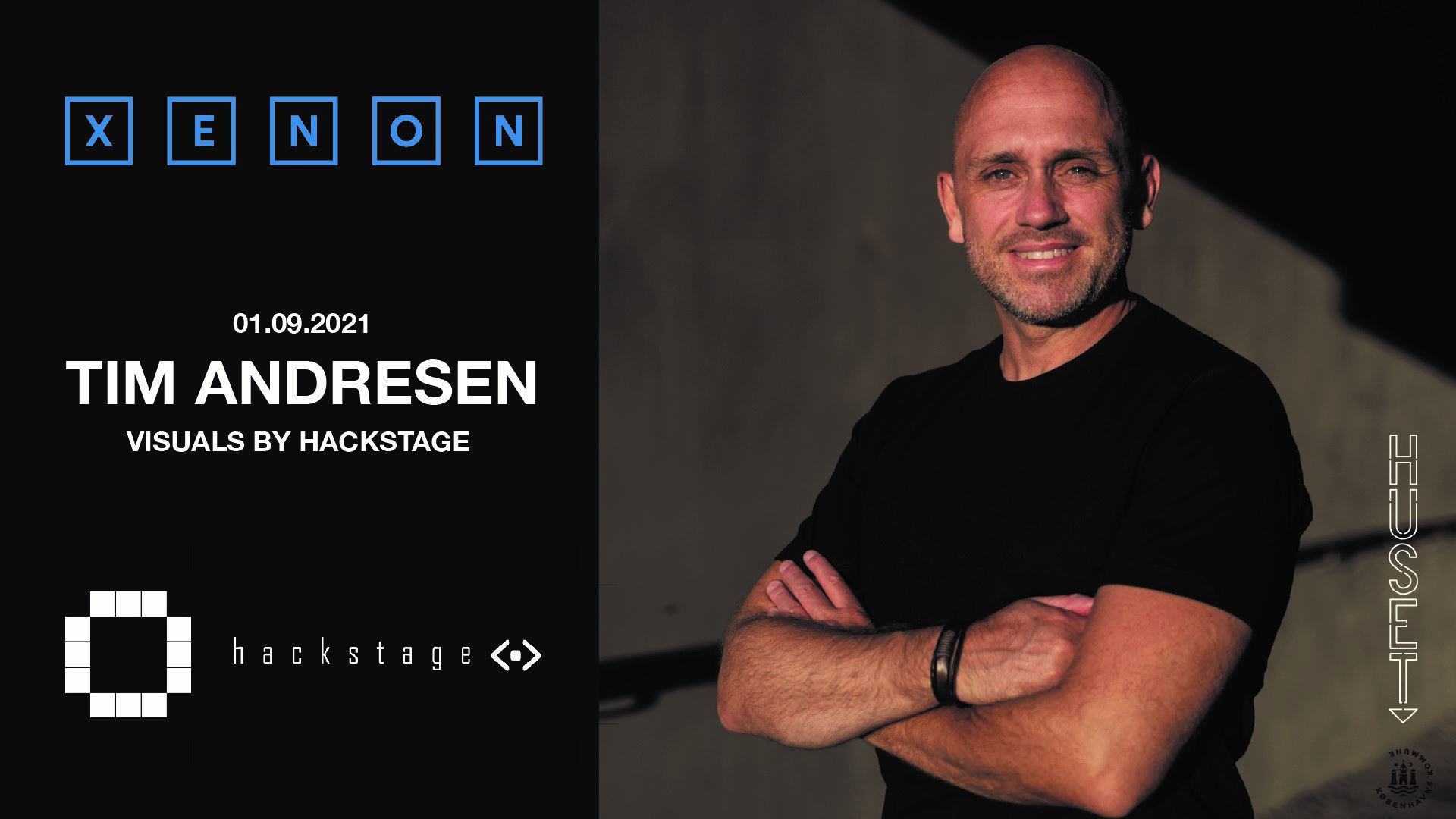 Event Details

Tim Andresen er en af Danmarks ypperste artister indenfor elektronisk musik. I et fortryllende mix af dybe grooves og stemningsfyldte melodilinjer bevæger han sig på magisk vis rundt i genrer og forfører publikum på sin rejse. Denne aften i et smukt samspil med Hackstage, som designer det visuelle univers.

▄▄▄▄▄▄▄▄▄▄▄▄▄▄▄▄▄▄▄▄▄▄▄▄▄▄▄▄▄▄▄

Døre: 19.30

Koncert: 20.30

Entré: 100 / 120

Køb billet: 

https://bit.ly/336mTJl

▄▄▄▄▄▄▄▄▄▄▄▄▄▄▄▄▄▄▄▄▄▄▄▄▄▄▄▄▄▄▄

Tim Andresens musikalske baggrund som DJ strækker sig helt tilbage til 1980erne. I sidste del af 1990erne og de tidlige 00ere stod han som promoter bag legendariske klubevents og warehouse-fester her i København. Sammen med Tims kontinuerlige output af musikproduktioner og forførende optrædener skabte det ham en international karriere med gigs på nogle af klodens mest mytiske dansegulve og festivaler. Musikken har taget ham til mere end 40 lande rundt om i Europa, Asien og Sydamerika – fra Ibizas superklubber til fabric i London, Ritter Butzke i Berlin og diverse obskure raves rundt om på planeten. Siden 2005 har han været resident DJ på Culture Box og stærkt medvirkende til den unikke position, klubben i dag indtager på den danske scene.

Tims imponerende CV inkluderer udgivelser på en lang række udenlandske labels og selvfølgelig hans egne pladeselskaber What Happens og Savoir Faire Musique. Førhen producerede og udgav han musik som halvdelen af Professional Losers, hvor han også arbejdede med og remixede for Fatboy Slim.

Hans musikalske talent er blevet belønnet med awards som "Bedste DJ" til Club Awards og "Mest Populære Nordiske DJ" af Megamind.

English:
Tim Andresen's musical background of DJing in his hometown stretches back to the late eighties. A consistent output of production and DJ sets along promoting highly successful parties in clubs and warehouses in the nineties and early 00s brought him to touring and playing some of the planet's most mythic dance floors and festivals. Music has now taken him to nearly 40 different countries across Europe, Asia and South America. From the super clubs of Ibiza and fabric London through to Ritter Butzke in Berlin and performing at obscure raves around the world. Since 2005, he has held an ongoing residency at Culture Box and Tim's countless DJ sets have played a key role in helping to secure the club its unique position on the local scene.

Tim's impressive production portfolio includes work for an endless list of international labels and of course his own labels What Happens and Savoir Faire Musique. In the early days of his studio era, he also released as half part of Professional Losers and remixed for Fatboy Slim.

His musical talents have not gone unnoticed, and resulted in him landing the "Best DJ" award at Club Awards, and "Most Popular Nordic DJ" by Megamind.
Location

Xenon - scene for uafhængig scenekunst

Rådhusstræde 13
Organizer