31mar10:00 pmKLUB WERKSTATT: TIM ANDRESEN + NICOLÁS PETERSEN + SEVERIN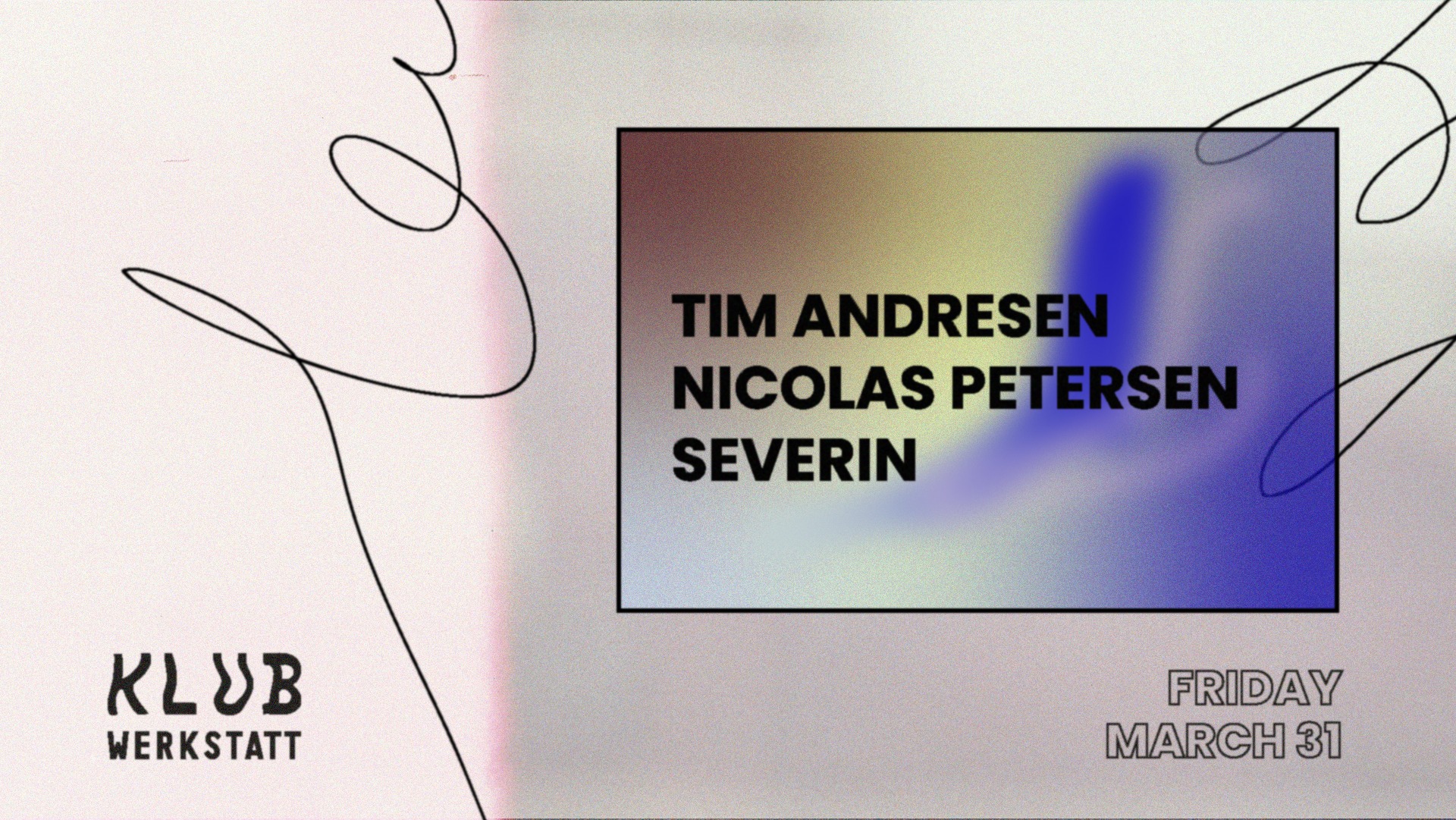 Event Details

KLUB WERKSTATT: TIM ANDRESEN + NICOLÁS PETERSEN + SEVERIN

Trailblazing into our new season, we're hugely excited to welcome these hand-picked talents at the controls! Join us for the madness and prepare to be mesmerised.

~ free entry until 22:30 ~
~ 80 DKK after 22:30 ~

LINEUP
22-00 ~ Nicolás Petersen
00-02 ~ Tim Andresen
02-04 ~ Severin

​​TIM ANDRESEN
​​Tim Andresen is known for a decades-long career and his legacy reaches well beyond the boundaries of Scandinavia. He is the founder and label owner of What Happens, co-owner of Savoir Faire Musique and Culture Box widely regarded as Denmark's leading electronic music venue. But what really brought him to the limelight was his consistent output of production and DJ sets. Tim's sets are rooted in the house ranging from deep grooves to lush sounds and dreamy soundscapes. He also incorporates everything from techno to electronica to manifest his mood of sound, often adding new layers and sounds to create unique trips that are utterly intriguing.

NICOLÁS PETERSEN
Nicolás Petersen is an Argentinean artist and his main genres are Progressive, Deep, Organic House & Techno, but not limited by them or the tempo. Nicolás is well known for his way to adapt easily to different crowds and dance floors. He has actively participated in the danish underground and played at Culture Box and Module, and been involved in communities like Burning Man, Afrika Burn and Garbicz.

SEVERIN
Severin is a up and coming Copenhagen-based DJ and producer operating in between a melodic house and techno.