24jun3:00 pmØASEN // Second of the Season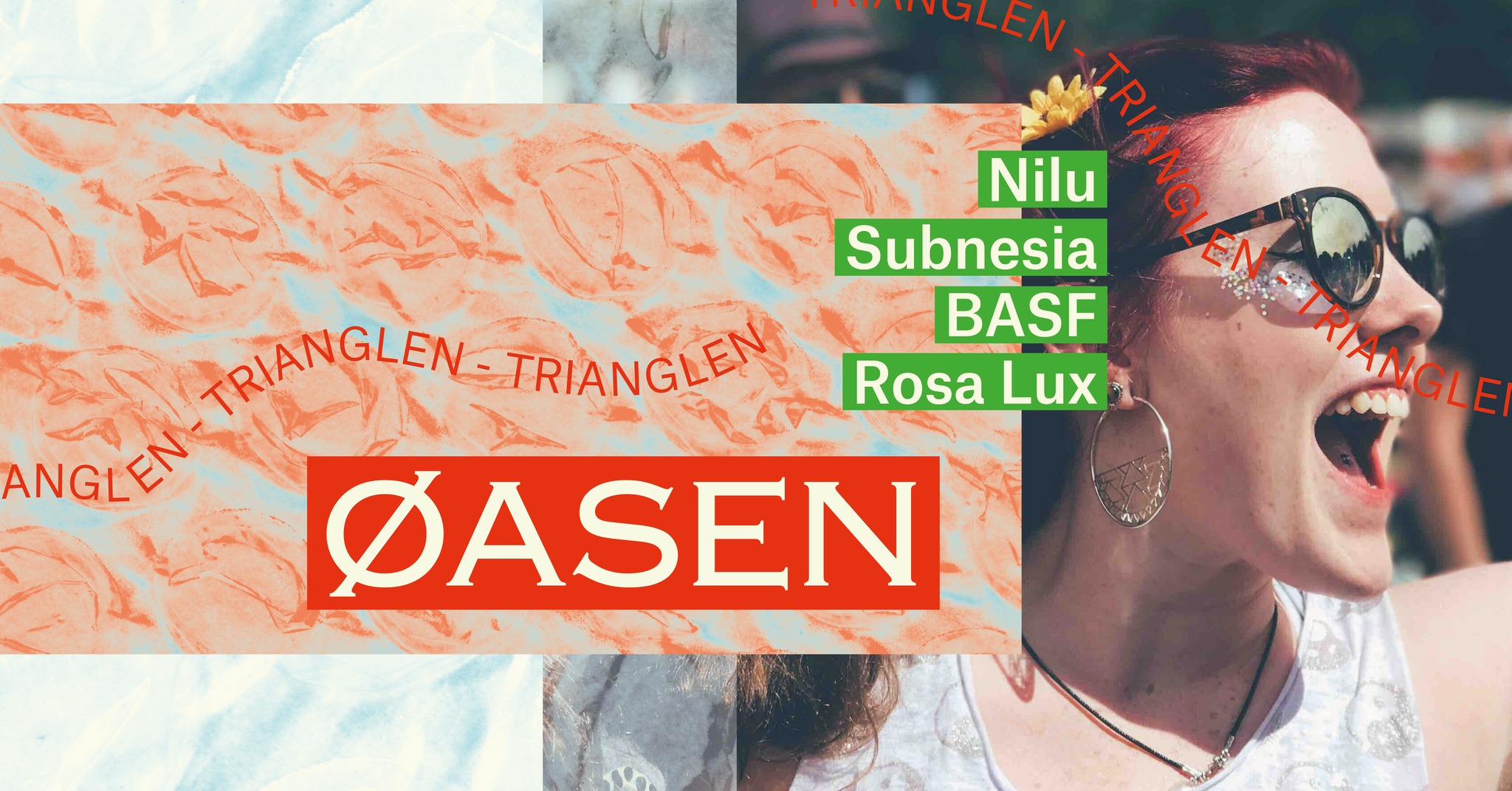 Event Details
 Welcome to Øasen 
– our definition of Danish hygge!
It's a safe haven and festival for anyone who loves good music, ice cold drinks and sustainable food.
On June 24th 2022 we invite your beautiful faces to join us, in Trianglen, in the heart of Østerbro, Copenhagen, for the Second event of the Season!
Come and enjoy our organic beverages and food – and hang with all the lovely people of Østerbro 
Øasen is a locally rooted tradition and we invite you to join us! Let's create the new roaring 20's and bring back the heydays of culture!
The musical profile of Øasen will bring you some of the best DJ's in the electronic genre, with joyful music that you can both dance and chill to. Look out for our ever evolving musical line-up and all the other exciting news we have for each and every event!
DJ Line-up // 24th of June 15.00-21.00
 NILU
 SUBNESIA
 BASF
 ROSA LUX
Book the dates, lovelies – See you soon