04dec7:00 pmPaul Kalkbrenner LIVE @ TAP 1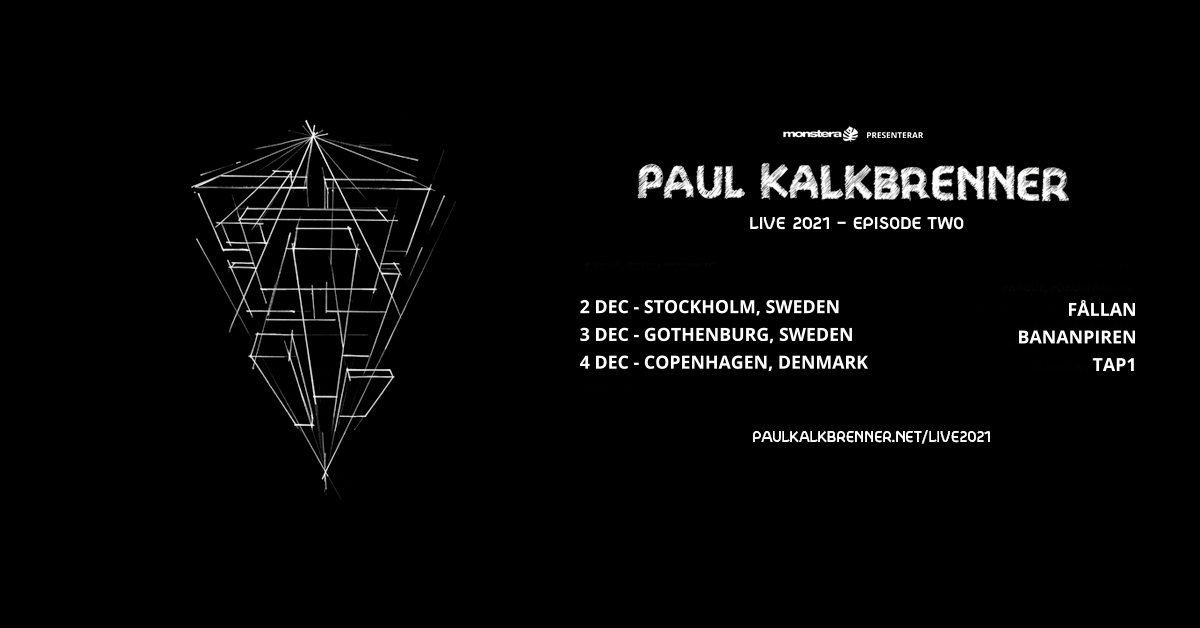 Event Details

Happy reunion with techno-pioneer Paul Kalkbrenner.
The German techno-wizard turns up the temperature in the winter cold and brings TAP1 to the boiling point when he visits the Copenhagen venue on Saturday 4 December.
There is an electronic experience of the big ones waiting when Paul Kalkbrenner unfolds his techno machinery in TAP1's raw premises.
The last time Paul Kalbrenner visited Denmark back in 2019, he fired up during a sold-out Studio 1 in the DR Concert Hall with a fabulous concert, which Gaffa rewarded with five stars under the headline: "Germany's electronics music master delivered the goods"
Tonight's concert was captivating, dreamy, energetic and special. Everyone had, for the reviewer, a great experience and the joy went from the DR Concert Hall on to the Copenhagen nightlife "- Gaffa
In 2018, Paul Kalkbrenner released the critically acclaimed album Parts of Life. The album was the German's fifth studio album, and the first full-length release since his major label debut 7 from 2015, and the mixtape trilogy Back to the Future, 2016.
In 2008, Paul Kalkbrenner starred in one of the most watched German films ever, Berlin Calling, which with Kalkbrenner in the lead role as DJ Martin 'DJ lckarus' Krakows tells the story of Ickaruse's ups and downs in vibrant Berlin. The film, and the film's soundtrack, which is committed by Kalkbrenner, have received great praise and recognition and have paved the way for the German producer's fame.
On this evening in TAP1, a limited number of tickets will be put on sale for a screening of a directors cut by Berlin Calling, before Paul Kalkbrenner takes the stage with his masterful electronic productions.