11oct11:00 pmSebastian Mullaert LIVE / Sexy Lazer / Kompass / tadoh / Malle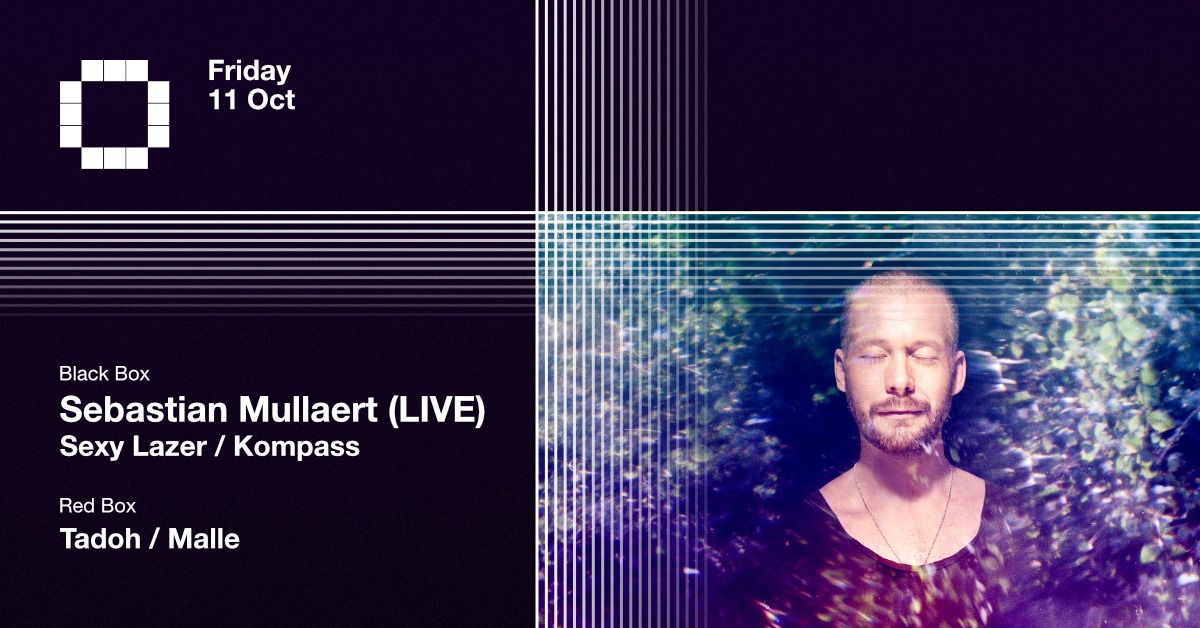 Event Details

BLACK BOX
– Sebastian Mullaert LIVE
– Sexy Lazer
– Kompass

RED BOX
– tadoh
– Malle

DOOR: 100 DKK

—————————————

NB: Early bird tickets on sale at only €8 until 25 August! After that, the price is €12.

Get them here: https://www.residentadvisor.net/events/1307407

—————————————

🖤 BLACK BOX 🖤

Get ready for Sebastian Mullaert's mindblowing live set.

When you listen to Sebastian Mullaert's music you will feel something enchanting, a resonance that delivers truth, integrity and reminds us to simply be. The Swedish artist has a distinct approach to life, as well as music, which is centered around tranquillity, stillness and the convergence of Zen meditation, nature and creativity. He discovered house and techno in the mid-nineties and is also known for his work as one half of the cult duo Minilogue. They released two albums via Cocoon and countless EPs. In recent years Sebastian has been hard at work cultivating a collection of new music for influential labels including R&S sub-label Apollo, Hypercolour, Drumcode and Minus. He has also done collaborative work with prominent figures such as Mathew Jonson, Eitan Reiter, Aril Brikha and Ulf Eriksson. Not to forget, he is behind Circle Of Live where he curates a collective of acclaimed, electronic live artists. Be excited! Sebastian Mullaert's live performances are awe-inspiring, combining technical wizardry with energy, atmosphere and euphoria.

Icelandic whirlwind Sexy Lazer from Sisters & Brothers plays the opening set in Black Box. Kompass gets his Culture Box debut when playing the closing set. He is a DJ and promoter from south of Sweden with a penchant for the melancholic expressions of house and techno.

❤️ RED BOX ❤️

Tadoh and Malle from Hausgemacht spread their magic in Red Box spinning incredible tunes back to back all night. Add to that plenty of smiles and laughs with old and new friends on the floor.

—————————————

🏆 THE GOLDEN HOUR 🏆

Get here before midnight to enjoy the unlimited free Tuborg Gold being served from the bars.

—————————————

💜 ATTITUDE CODE 💜

Culture Box operate an attitude code. We have a zero tolerance policy to any form of harassment to our guests and staff. That includes leering, rude comments, touching and any behaviour that makes you feel uncomfortable. If someone is making you feel uncomfortable then please notify a member of our staff or the security, they are all trained to help you. We kindly ask for mutual respect. Without respect, love is lost.
Location

Culture Box

Kronprinsessegade 54, 1306 Copenhagen
Organizer