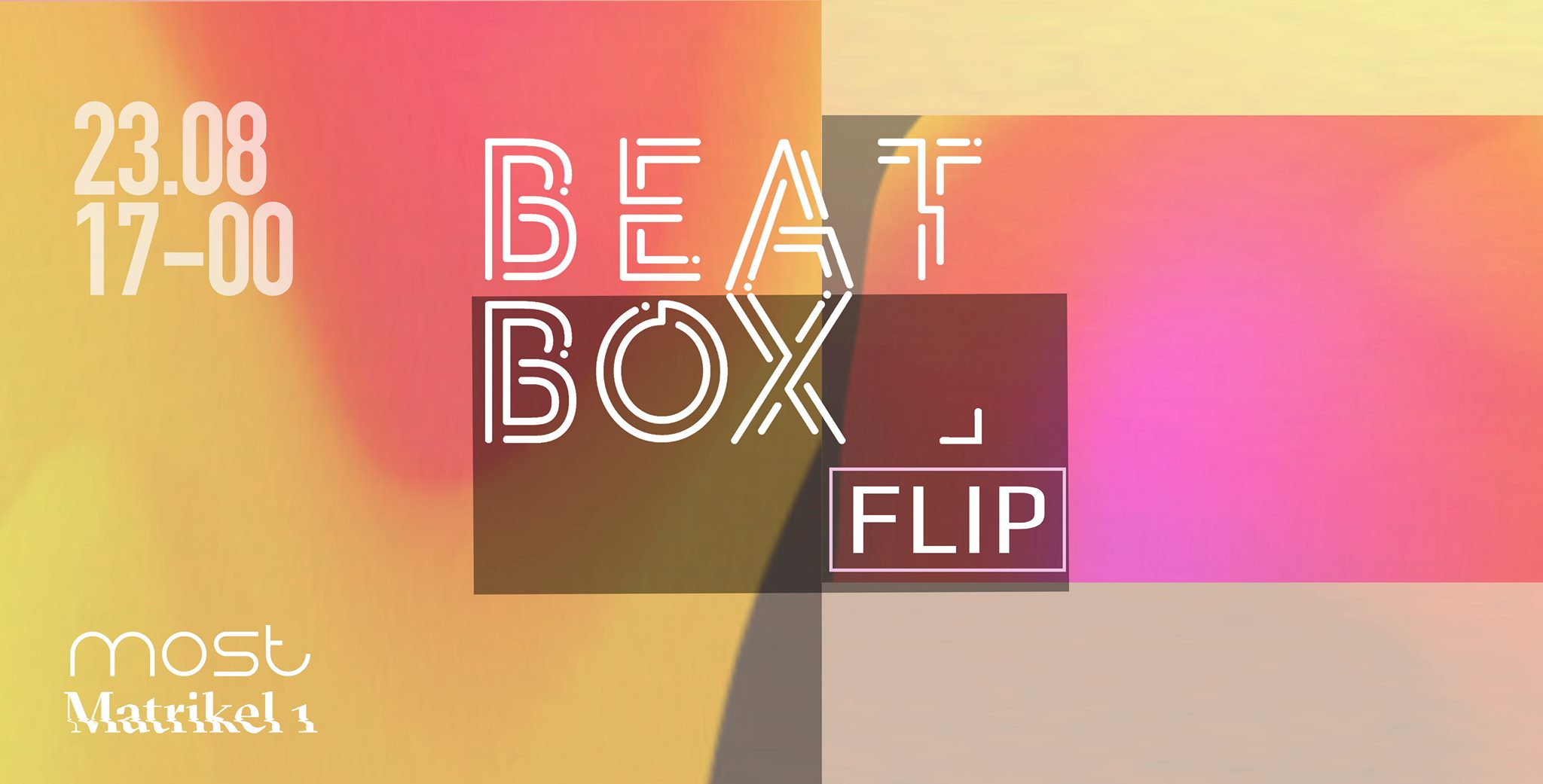 Event Details

Welcome to BEAT BOX 23.08
– Outdoor

FLIP – 'flip'

BEAT BOX is an homage to great sound. Low ceiling, great acoustics and a state of the art soundsystem collaborates to create an experience of sound unmatched.

Electronic music is the modern day tribal dance – creating an amazing feeling of collective spirit between artist and dancers.

Our mission is to bring an easy acces to the beating nightlife's best segment in the early hours of the evening.

We will play outside if the weather is with us ♥

Royal court provider of your early friday fix
www.mostsocial.dk

PS: Det næsten ligesom at være der selv ♥

PPS: Der mad og kærlighed bag baren, foran baren, i baren og udenpå baren.
Location

Matrikel

Højbro plads 8-10
Organizer