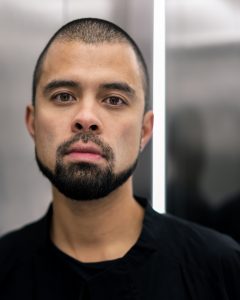 "They all thought "Christian Nielsen" sounded super exotic"
Christian Nielsen is a Danish DJ and producer who enjoys significantly more success internationally than he does in Denmark. CPH DEEP took a talk with him about the scene in Denmark and how it is to make music under your own name.
So you recently put out a new single. What gave you the desire to make this one?
The story about "Talking To Myself" is a bit special. I actually made the track early 2017 but couldn't find a label for it. It has this cross-over vibe to it, so many of the usual labels I worked with wasn't really feeling it. So I actually sent it out by my personal promo list which included Annie Mac, and she ended up playing it on BBC Radio 1 twice, which caught the interest of some major labels and in the end Pete Tongs FFRR label. So it was my first meeting with big labels. It's quite an experience. I can give a piece of advice: If you have to work with a major label. Get a manager or a lawyer because it really is a different game.
So why have you chosen your own civil name instead of having an artist name like most other artists?
– I used to play under the name Chris Minus and in Copenhagen I am still known as Minus. Then I joined Jesse Rose's label Play It Down and wanted to put out some new tracks that were very different from my old ones and then he told me to use my real name instead. He spoke to his friends big DJ's from USA and Berlin, and they all thought "Christian Nielsen" sounded super exotic. He asked me: "Now you've used your old name for years. How is it going"? I told him I was happy with my name. Then he asked me if I'd ever gotten something out of it. And I thought "no not more than local gigs". And he said "Isn't it time to move on then"? And it's weird because you hide under a name but you also become that name. So using my real name felt almost like a cover because in Copenhagen I'm still known as Minus. And it's weird seeing your own name on blogs or BBC. And nobody knows how to spell Nielsen.
I thought about the biggest unknown superstar in Denmark – the DJ named Martin Jensen. It makes sense that his name is exotic in other countries, but in Denmark he is just Martin from Jutland. So I thought about the parallels between you guys.
For the record – I took my real name BEFORE Martin Jensen. He copied ME. Bastard… No, all jokes aside, it's impressive what he has accomplished. I think it's also a lot do with what you want to portray as an artist. I think when you use your real name things seem more real. Less artist branding and more about the music.
But what if another Christian Nielsen wants to start something? Then his name is already taken.
It's funny you ask. There's a guy online called Christian Nielsen and he takes up a lot of my space. He's pretty big on Youtube where he does fitness-videos. I tried writing him asking him to change his name, but he has like 20 times as many views as I'll ever have.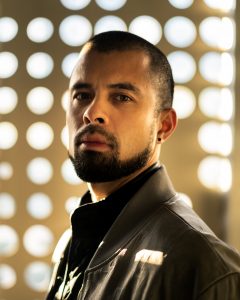 So taken your international focus in to consideration, what are your thoughts on the Danish electronic scene.
It's difficult. When I started coming out with my music I got a lot of props from the boys. As a producer you want to make some music that results in you getting gigs, so I can actually go out an perform with my music. But there a not a lot of places in Denmark with a focus on electronic music, and the places are run by small groups. And if you are not a part of the group it's difficult getting in. Take a guy like Kölsch. He's huge internationally. He fills entire stadiums. In Denmark it's difficult to see what the scene can offer him. He can fill Culture Box but I don't know if he could fill other places. A lot of the interest for my music comes from USA, South America and The Middle East. Not from Denmark. So should I spend my time trying to make a break in Denmark?
We are losing clubs in Copenhagen. Now KB18 is closed too. What's left? When you go to other countries you experience another culture. In Denmark if you work in the nightlife it is not considered a real job. In the UK promoters are acknowledged as having real full time jobs. There's a lot of prestige in it. We don't have that in Denmark. The industry is different. If there's a 17-year old who makes the next big tech-house track, there won't be a Danish manager ready with a contract. The electronic scene continues to be a niche. We need some recognition from the Danish people and the press needs to write about us. I don't know how to fix it.
We are far behind a city like Berlin. Sometimes I think that we aren't even Berlin's littlebrother. We are more like Berlins lonely wannabe nephew. We try and try and have had a lot of chances, but we've failed. There are many people in Copenhagen who loves house and techno. They just never go out. They don't buy it either. Martin Jensen is the only example I can think of who enjoys success both internationally and in Denmark. And it's super sad because we have loads of local names who make amazing music!
So with the lack in recognition and the niche-status the electronic music has in Denmark, isn't it too bad that a place like KB18 has to close?
I don't know the story about why KB18 is closing, but yes. We had Culture Box and KB18 which are bigger places where you could make some things happen. Now it's only Culture Box, so I don't know what is going to happen. Having places like these gives opportunities. When you come these places, you can meet international artists and producers and get connections. You need to meet people face to face.
So it's getting more difficult for you as an artist to get an international network with KB18 closing?
– Definitely. I've made a lot of connections through KB18.
So what will the future hold for Christian Nielsen?
Now this new release has come out and what will come with it I don't know yet. I hope it will give me something. I have more releases coming. I have one coming out on Skream's label Of Unsound Mind. He's awesome to work with. If you make something weird or experimental he will just be like "Wow! Awesome!". I also have an upcoming EP on Exploited Ghetto that I'm really looking forward to. The label manager Shir Khan is super cool to work with and really gives me the creative freedom to make all sorts of house.
I also like making these crossover things, so I hope there will be more of that from me.
I am a DJ before I am a producer. When I DJ I would never play an hour with only one genre. I want to do things like playing the most insane techno, crossing over into disco or something. Making some heads turn. I love things with vocal. I see vocals as an instrument. So it's important for me to make music that incorporates elements from many different genres. But my focus is getting out and playing more around the world and Berlin. I love Berlin. If I could play in Berlin every weekend, I would do it. The Berlin crowd are insane. In a good way… but insane!
By Rasmus Holsten Stegmann
Checkout Christian Nielsens exclusive mix for CPH DEEP!