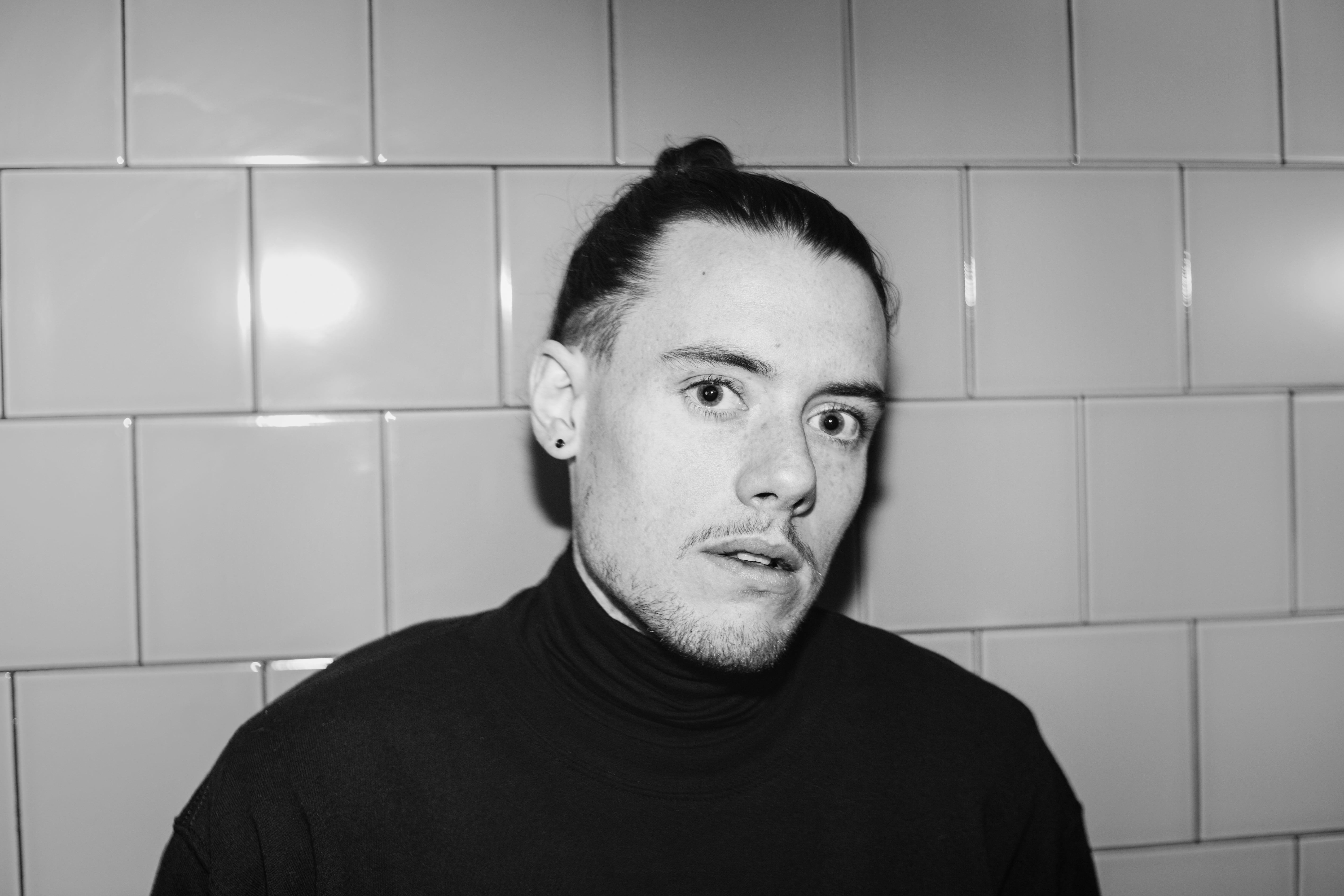 One man's DJ is another man's father

"Trying to define Nandu musically is kind of like getting conservative Christians to embrace the LGBTQ+ community – it is god damn impossible"
November. That mildly depressing time of year when darkness hits Copenhagen way too early in the day. That time of year when you can't really decide weather to drop vitamin D or anti depressants to get through the dark months ahead. In these times when the light is fading it seems right that Rasmus Vincent Jensen, knows as Nandu, has released his third album titled "One man's high is another man's anxiety"
I meet up with Rasmus at his apartment // studio in the Nordvest quarters of Copenhagen to talk to him about his latest release. A talk that extended past the bpm's and musical inspiration.
Coming up on 10 years on the electronic music scene in Copenhagen Nandu has done his time in the DJ booths and dancefloors of the Danish capital and abroad. Two years ago the autodidact DJ and producer started a new chapter. His wife gave birth to their son, and this event has helped define both Nandu and his day-to-day alter ego, family guy Rasmus Jensen. A father who most likely does meet the regular requirements.
– It is sort of a surreal experience to play the closing set, get home, change my son, kiss him and my wife good morning and then go straight to bed. It is almost like the father and the DJ collides right before my head hits the pillow. The upside to not having a 9-5 job is that I see my son a lot on the weekdays, says Nandu.
Not only routines and sleeping patterns have changed since becoming a father. The frame story of the last two albums "Tales from my living room", and of course his current album "One man's high is another man's anxiety" comes very much from having to connect with his role as a father.
The father, the son and the DJ
With his third solo album just out, 10+ EP and a lot of remixes and releases Nandu has solidified his status as producer, but with a kid to take care of priorities have naturally shifted. – For me this record is about everything, it is about life, and that I have grown up in the past two years. In my early twenties in Copenhagen I tasted more or less the full techno buffet. Fast forward a few years and I'm sitting and mixing my album in my living room interrupted by crying and diaper changes. I wouldn't change this development for the world but it has been quite the change of pace.
To the question of why this album has gotten its title, the answer is simple. Frames.
– For some people the best thing in the world is to stand and bust your hot, sweaty dance moves in the club at 4 am. That's another man's nightmare. Same thing goes for becoming a father. Having my son has brought a lot of light into my life. The most powerful light there is – to me. This record is the story of the duality I'm feeling at the moment. But the concept of highs vs. anxiety is just the story frame I'm setting. It's really up to the person listening to make out what it means to them, says Nandu.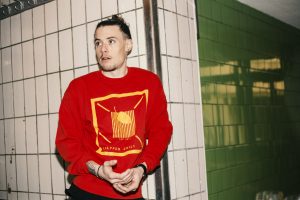 That sonic groove
Trying to define Nandu musically is kind of like getting conservative Christians to embrace the LGBTQ+ community – it is god damn impossible. Taking a casual stroll through Nandu's Soundcloud profile, which I absolutely advise you to do, you will find a wide electronic back catalogue with inspiration drawn from all corners of the world. Hot, sweaty latin sounds followed by deep Middle Eastern folk music. Take a swing south for soft riffs from the dreamy Ethiojazz soundscape, get shot into space and find yourself waking up in a run-down warehouse in the outskirts of Copenhagen sweating with your fellow ravers. Nandu kind of sounds like Nandu. Kind of.Where his sounds come from isn't even something Nandu is sure of himself. His grandfathers played music, violin and piano. From early on Nandu picked up the trumpet and through his youth played in both salsa bands and New Orleans style brass bands. Eleven years ago he switched from the more traditional approach to music to electronic way after watching an interview with a Danish legend, Trentemøller.
– I was always told by teachers that I was good with the trumpet but playing from notes started to bore me. The way I discovered electronic music was by randomly seeing an interview with Trentemøller on TV. According to Trentemøller, he was making music on his computer from Aldi. I thought: Hey, I got a computer from Aldi, let's try it. From there on I really just got lost. Until then I was convinced that you need a big fancy studio to make music. Actually this is a story I have heard from several artists here in Denmark, says Nandu.
The part about not needing a regular studio seems to hold up since Nandu's last two albums have been mainly created in the living room where we are now sitting in. It is strange to see the wooden toddler kitchen this close to studio equipment.
Going digital
Eleven years after letting the Aldi computer take over as the main instrument he has never looked back. Even though producing electronic music isn't something Nandu can live off, it has still sent him to some of the biggest nightclubs while growing as a musician in the digital world.
– The digitalisation of the music industry is fantastic in a lot of ways. It has sort of democratized the whole process. Everybody can make music now. You don't have to be rich, or good for that matter, to pick up a computer and start making music. With Soundcloud and Beatport the gatekeeper has been shot and everybody can release music. Thinking back I should perhaps have kept my first five releases on my home computer. Of course releasing is a lot of fun, especially in the beginning. Actually the first radio airtime I ever got was on Ian Bang's show, Nandu remembers.
At the time, Nandu was producing with his friend Thomas Dieckmann Radeckt under the name Leman & Dieckmann. Despite the name sounding more like a law firm than a DJ duo, Ian heard their music and invited them to guest the "U got Bang'ed" show, now known as WaxWarriors.
– I like it when we take the time and lift each other up here in the small Danish techno scene. When we guested Ian's show we were still just starting out. I felt absolutely massive to get played on the radio. Thinking back I'm sure that we weren't played to many ears that night but it gave us the confidence boost needed when we were starting out, says Nandu.
Nandu has also been a frequent flyer to Berlin. In spring he played at the legendary club Kater Blau. Quite a strange experience as Nandu was booked to play a set at 7 am on a Monday morning.
– The dance floor doesn't necessarily have to be popping for me to enjoy myself while playing. I like it when it is hot, groovy and sexy – you know when you can just tell that people are having a good time. With that in mind, it was another world experience to play the zombie set that Monday morning. There was no contact to the audience and it seemed liked they would have danced to just about anything. Of course drugs are a part of this scene but when we hit "World war Z" state of mind on the dancefloor it's not that fun to play for.
With his latest album, Nandu might be summoning some of your inner anxiety zombies or you might just find that a great light shines through once you have listened to "One man's high is another man's anxiety". Either way I would advise you to put on your headphones and let Nandu play with your mind.
By Martin Eskesen