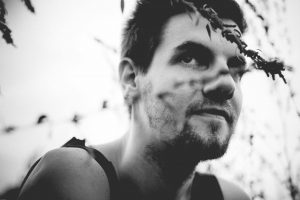 As a household name over the last years in the nightlife of Berlin you might have heard of Dahu before. You might even have been lucky enough to catch him at Ritter Butzke, Tresor or around Europe in 2018. Berlin-based Dahu has been producing his brand of deep house since 2012 but his first musical love story was written with piano and drums. The classical training in music could be the reason that for a DJ Dahu took the unusual way of first producing music before learning how to work the decks.
A lot of water has run under the bridge since Dahu's debut EP Deep in the Woods and friends slapping his fingers when he was about to hit the wrong button on the mixer at live gigs. He is now ready with his first EP of 2019 titled Vessel which is also the first EP release from the newly founded Berlin label, Radikon.
– It feels great to be doing the first EP on Radikon, a project I personally care about a great deal. These guys (red. Budakid, Foreign Guest, Guzy, Jonas Saalbach, Tony Casanova, Yubik) have been close friends of mine for years and the whole project has a unique, brotherly vibe. We've all been working, travelling and producing together for years, so formalizing our ideas of sound into a cohesive project feels very natural. When I started out as a producer, I never thought I would ever release anything and was producing for the fun of it. It was a stroke of luck to meet people, especially Chris at Steyoyoke, who believed in what I was doing and convinced me to release. Being involved in Radikon kind of takes me back in a good way. We all spend a lot of time together, critique each other and it's lit a new spark of excitement in me production wise, says Dahu.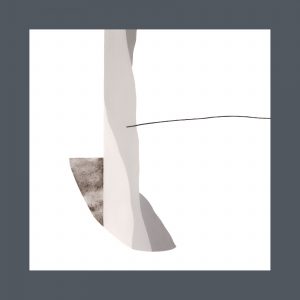 On the Vessel EP Dahu takes us for a ride down to the roots of deep house music. He possesses the power to slow down time and almost make it stand still before he commands you to move. With his melodic yet melancholic soundscape Dahu will sure be turning ravers' bones into butter on dance floors this coming year.
Beautiful sadness
"Do not stand at my grave and weep
I am not there. I do not sleep.
I am a thousand winds the blow
I am the diamond glints of snow."
The first lines of the burial poem by Mary Elizabeth Frye might not be what you want in the back of your head when the dance floor is blowing up like a coke-dealers phone during Fashion Week. But you have to look in vain for the happy-go-lucky feeling with Dahu – and thank god for that. Second track of the EP, Entanglement, where the poem is wrapped in melancolic yet uplifting sounds from beyond. The music is, according to the man himself, an expression for where he is at the moment.
– When I produce I like to go in the studio with a clear mind and without any master plan. Just to let the creativity flow go where it wants to. I never really set out to create a particular emotion, I think mostly my tracks are just a rendition of what I'm feeling in that moment, says Dahu and continues:
– My tracks are just a reflection of an idea or an emotion I have at the time I'm producing a record. Much like the body is the vessel through which we experience life, a track is a vessel to experience a particular emotion – that's basically the idea behind this EP. Entanglement is a term borrowed from physics. To me it describes the interconnectivity in everything around us. Even though the vocals are derived from a burial poem, I think the notion behind them is beautifully uplifting. I chose these titles because they refer to thoughts I was having when I producing the EP and I think they were driving factors for the mood of Vessel. I'm looking forward to debut these tracks live – A special thanks at this point to everyone who comes out to shows. You are the real reason this is one of the best jobs in the world, says Dahu.
Dahu sets a magnificent pace on this first EP release of Radikon. Both should not go unrecognized by lovers of the deeper side of house. The EP has also been given a progressive kick with a remix of Entanglement by Radikon's own Foreign Guest.
By Martin Eskesen
Now if you wanna get melancholic and sad in the most beautiful way here is your link to Beatport. where you can buy the Vessel EP tomorrow 8th of February.
And last but not least if you wanna' follow and take a dive in Radikons universe checkout the soundcloud profile here: