"To be honest – I'm not much of a nightlife person"
French producer, DJ and live performer Remcord stopped by Copenhagen in september '18  for a hot night at the former club KB18 for one of CPH DEEP's regular jams there. Now it's 2019 and we caught up with the frenchman to get some more info on the man behind the music, and even made him cook up a wicked exclusive mixtape for us.
Hi Remy, thank you so much for doing the exclusive mix and this quick interview for us, we know you're a busy man.
– Well, it's always a pleasure to take time to select tracks from friends that I really love to listen to at the moment and put them together.
Swinging by Copenhagen for the first time last year, what was your impression?
– Yeah you're right, it was my first time in Denmark, and I have to say that I really enjoyed my time there. It was cool to see a bit of the city, hang out with you sweet people of CPH Deep, and also finally to share my music in a moist underground club (KB18 R.I.P.) with a dope receptive crowd.
You travel around a lot, but your base is in Paris – how is the scene in France, compared to the rest of the world?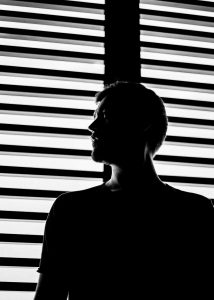 – Actually, to be honest – I'm not much of a nightlife person, I'm not out every weekend partying when I'm not on tour. For sure I sometimes go to see friends play, or some acts that I don't want to miss – but I have to say that it's difficult for me to "escape" from my favorite place: the lab (the studio) ! Apart from this I'll have to say that I feel fortunate to be in Paris at the moment – there's a lot of good parties, and some really cool collectives that try to bring the right energy there.
When touring a lot, do you get ideas for new tracks? And if so, how do you remember them? Are you an "airport" or "hotel room"-producer?
– Most of of the time, I travel with my computer, so when I have an idea I can jam out a sketch of the melody straight away in Ableton. So don't need to remember. If I don't have my computer with me, I'll just try to fix this special moment in my mind and try to remember the feeling later. Traveling inspires me a lot. You move your behind from your own little environment, meet new people, take in new flavor, discover new culture – that creates inspiration and new vibes for me.
Is there any new and/or forthcoming releases you'd like to highlight for us?
– Yes, there is one that I would like to talk a little about. For two reasons: First off, because it will be released on Atmosphere Records – and I'm really happy to be back after 2 years on one of my favourite labels. Second, I asked my friend Donamaria with the golden voice to join me for one of the tracks on this EP. I am really touched by her musical universe, and the aerial spirit that emerges in her songs. I was more than happy to find the way to work with her on this track! Release is for start of April, so look out for that one!
By Ian Bang
Listen to the exclusive Remcord mixtape for CPH DEEP here: