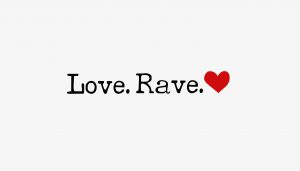 Ian Bang hosted the LIVE broadcast of the show, and had eventmakers Angela Huser and Mads Lerager, behind the new initiative Love.Rave. in the studio – as well as their headliner Matija from Switzerland. All of them for interviews, and also a DJ set. Stream the podcast here:
The show is also available on iTunes HERE
Tracklist:
Weval – The Weight [Kompakt] Ethan Poe – Miss U [Seven Villas] Ercos Blanka – Old Tricks (Juan Deminicis Remix) [Seven Villas] Freedo Mosho – Thy Musick (Ucleden Remix) [Electronic Groove] George Fitzgerald – Burns (Lane 8 Morning Mix) [ANJUNADEEP] Dirty Doering – Papsak [MUKKE] Prismode, Solvane – Mole (Niconé Remix) [Ritter Butzke Studio] Huminal – Obsidian [EIN2]
Interviews; Love.Rave. and Matija.
Matija DJ set:
Matija, Richard Elcox – Long Ago [?] Matija, Richard Elcox – Song Of The Unknown [Bunte Kuh] Shai T, Golan Zocher – Playa Venao [Pipe & Pochet] Djuma Soundsystem, Western – Kawahagi (Fake Mood Remix) [Sol Selectas] Matija, Richard Elcox – In Crime Of The Element (Super Natural (CH) Remix) [?] TOMPAUL – Moonlight Drive (Matija Remix) [Tompaul Music] TOMPAUL  – Moonlight Drive (Matija's Instrumenthal Touch) [?]
Einmusik – Bead [Einmusika Recordings] Marcus Meinhardt – Apichada (FreakMe Remix) [Lost On You] Rafael Cerato, Haze-M – Chaukhamba [Lost On You] OLD GOLD:
Three N' One – Fine Baby [Low Spirit Recordings]