Distortion is upon us once again. A dystopian dream where Copenhagen will set the frame for stories told by local talents and massive international booking. The many stages will greet newcomers and Distortion regulars in a hurricane of enthusiasm. One newcomer to the Distortion program is Liminal Spaces, who have managed to put together something quite special for their first feature on the Distortion Club bracket. They will merge sound with art and create a space where artist and dancer can get closer to one another.
– We have been looking forward to this party for a while and we are super excited about both the venue, contributing to Distortion program but mostly to the artists we have coming – both sound and visual. The idea is to create a space when the crowd feels included in how the music is created and put a lot less distance between DJ and dancer. This is as much about creating an experience as it is about the music. That being said, I am really looking forward to hosting this lineup, says founder Christian Sanchez.
Christian co-created Liminal Spaces with Japanese super artist Yuuki Itoh. Between the two they have more than 30 years of experience hosting parties in Denmark and abroad. Even though Yuuki is situated in Trondheim, Norway and Christian here in Copenhagen, there will be more to come in 2019 from these two.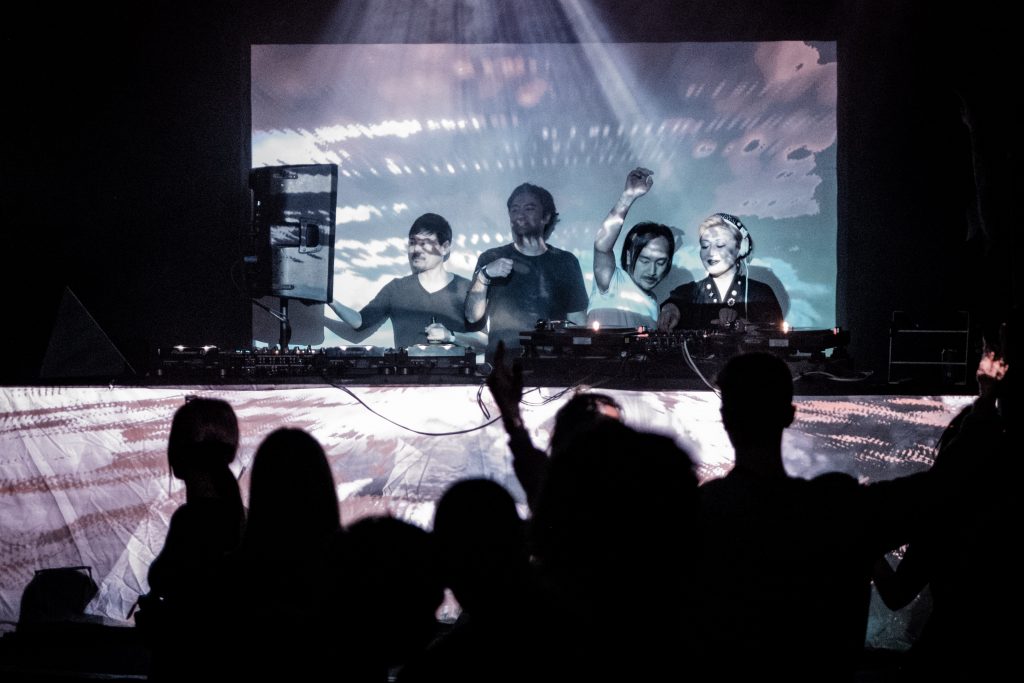 Nothing but Innervisions
One thing is to make the party space interesting and progressive, but Liminal Spaces have gone all out for DJs this time around. They are hosting a lineup consisting only of artists related to the always hyped label Innervisions run by the legendary Dixon and Âme. Last mentioned Âme will be joining the party with a live performance. The always entertaining and super talented Marcus Worgull is spreading his sound too. The lineup is completed with the melodic master, Dutchman Matthew Dekay. We caught him on the phone before his Sunday night gig in Ibiza. Despite his 20 years on the house scene, this is only Matthew second time showcasing his music in Copenhagen and he is looking forward to the experience.
– I am looking forward to not only playing Copenhagen, but also being part of the Distortion lineup for the first time. Copenhagen is just a beautiful city that I love, but I also think that there is a lot of great productions coming out of Denmark at the moment. I'm a huge fan of S.A.M., whom is just a great producer and even better guy. Also I find the work of DJ Central and DJ Sports fascinating. These guys are really pushing the boundaries and creating melodic house that reaches back to the vintage and old school but still remain fresh and new. So when I know that this is what the local DJs are capable of, I can't wait to play my music to the dancers of Copenhagen. Besides that, it is always a pleasure to play alongside Frank and Marcus, So I am looking forward to having a great time, says Matthew Dekay.
Personally I can not wait to see if Christian, Yuuki and Liminal Space can live up to the hype. If these word have caught your interest, you can learn more about the event HERE.
WORDS BY MARTIN ESKESEN – FOTO FLEMMING BO JENSEN